Kaylah Sharve' Is a Star On the Rise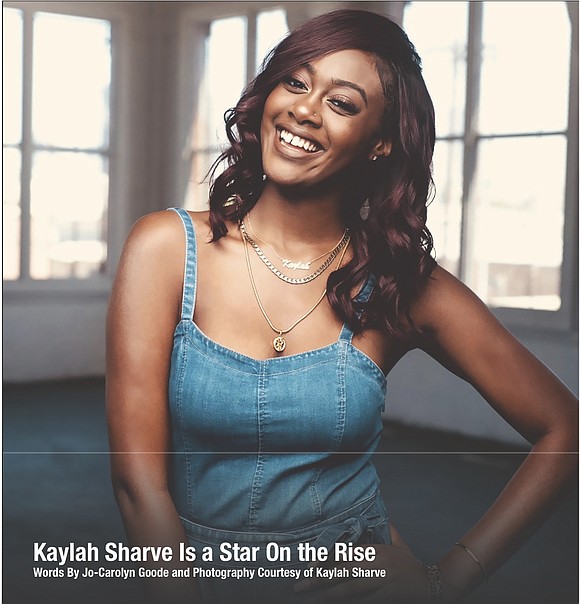 Kaylah Sharve has to pinch herself these days to make sure she is not dreaming. The 20-year-old is having the time of her life living out the things she has imagined herself doing for years. As part of the hottest new female group, Citizen Queen, Kaylah is growing her fan base, traveling on a 45-city tour, and celebrating her new recording contract.
"The success of Citizen Queen so far has been mind-blowing! So many people have been so supportive of our artistry and the love has been more than any of us have expected," said an excited Kaylah.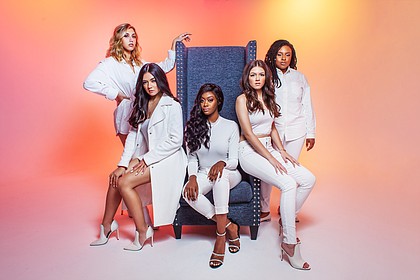 Citizen Queen is an all female acapella group formed by Pentatonix's Scott Hoying, Ben Bram, and Shams Ahmed. The five member group is composed of bass, Kaedi Dalley; beatboxer, Cora Isabel; and three vocalists, Kaylah Sharve', Nina Nelson, and Hannah Mrozak. Looking at how close they are now, one would never guess that the group was just established in 2018. Kaylah said, "We are such good friends. We love each other to death."
Putting their own spin Ariana Grande's "No Tears Left to Cry," Citizen Queen introduce themselves with their distinctive sound to the world. Each member has her own unique sound yet they blend together like butter. So crisp and clean the ladies sound like seasoned professionals although their ages range from 18-21. Following the release of several other videos, Citizen Queen found real fame when they paid tribute to all the female groups who came before them with the "Evolution of Girl Groups." Putting their own twist on songs like "Lady Marmalade" by LaBelle, "Waterfalls" by TLC, "Wannabe" by Spice Girls, "Work From Home" by Fifth Harmony, Citizen Queens covers a decade worth of songs flawlessly with synced chorography proving that they are a true double threat.
The public has really only been able to see the group perform on social media until now. When one of your producers belongs to the Grammy® Award-winning and multi-Platinum-selling Pentatonix you get choice gigs like being invited to open for them and Rachel Platten on a 45-city tour. Pretty sweet for a newly form group! And if that wasn't enough, Citizen Queen caught the eye of record producers RCA who signed the group to their first contract. All this success and the group is not even a year old yet.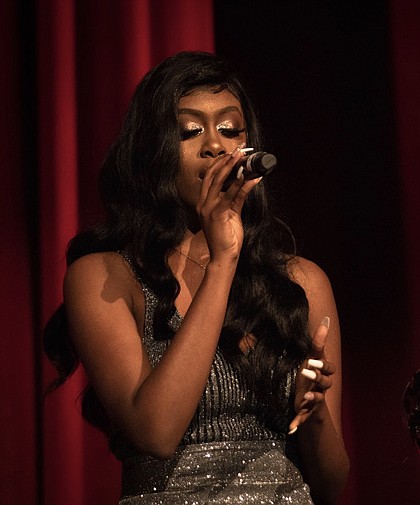 Success seems to have always followed Kaylah's career. Singing since the age of six, she was inspired to further pursue a career in the industry from watching her parents and grandparents. From there she has had a string of performances across Texas, released an album, produced several music videos and perfected her craft. Always in the background cheering is her supportive family.
"My family is extremely vital in my success. They have supported me from day one in spite of any consequence that might arise. They continue to believe in me and continue to be my number one supporters," said Kaylah.
She is going to need all the support as she balances her obligations with Citizen Queen and responsibilities as a college student at the University of Southern California. "It's been pretty difficult," admits Kaylah. "The classes I'm taking are demanding and so is the schedule for CQ (Citizen Queen) from time-to-time. Sometimes I have to choose one over the other but more frequently than not, I can balance the two."