Joseph Benavidez Flyweight Title in Jeopardy?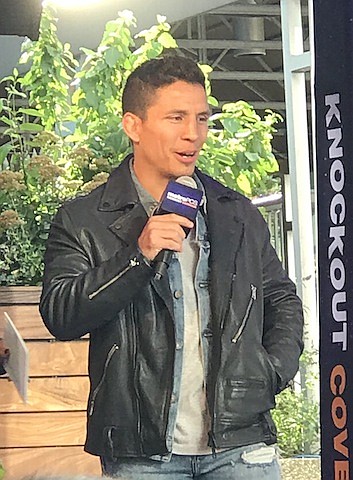 If the fight happened, it would undoubtedly be a major draw for the UFC, especially due to the newly emerging sports betting market in the US. Wagering platforms such as FoxBet are already popular with US fans as they place wagers to support their favorite UFC fighters and, as the market grows, title shots - especially much anticipated ones - will mean big business.
The latest word from the Olympic wrestler, however (Cejudo took gold at the 2008 Summer Olympics in Freestyle Wrestling), is that he's much more comfortable making weight at bantamweight than he is flyweight.
After not meeting the weight limit for his UFC debut, Cejudo has struggled with weight cuts, sometimes dropping as much as "25 pounds" to get down to the 125lb flyweight limit. But he's much happier at 135lb (the bantamweight limit), even going so far as to admit to MMA Junkie that he's likely to "end up finishing my career at bantamweight".
Refusing to give an answer either way on a possible Flyweight defence, Cejudo is instead eyeing up former Bantamweight World Champion Dominick Cruz and featherweight Frankie Edgar, who is set to make the jump to 135lb, despite neither fighter being anywhere near the Top 5 in the division.