Peanut-Powered Protein
Nutritious ideas for flavor-filled family meals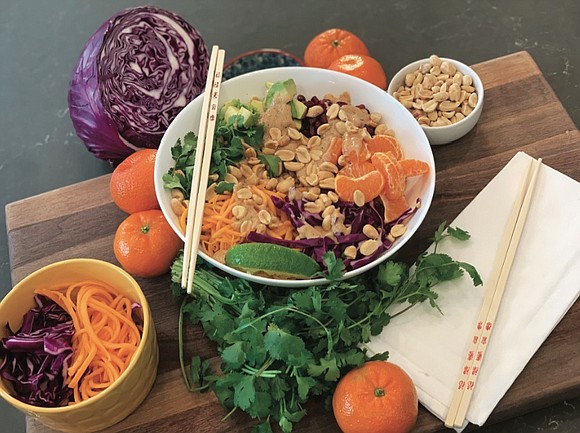 1/3 cup crushed peanuts
powdered sugar, for garnish
Heat oven to 350 F. Butter four 4-ounce ramekins.
In bowl, mix 1/3 cup peanut butter, eggs, sugar, milk, vanilla and salt. Toss bread cubes in mixture until thoroughly coated. Divide evenly among prepared dishes. Bake until custard is set in middle and tops are golden, about 35-40 minutes. If tops of bread brown too quickly, cover ramekins loosely with aluminum foil.
In small saucepan over low heat, combine remaining peanut butter and maple syrup until thoroughly warmed.
To serve, drizzle ramekins with maple-peanut sauce and garnish with chopped peanuts and powdered sugar.
Substitution: Whole wheat rolls may be used in place of brioche or challah bread.
Peanut Butter Squares
Recipe courtesy of Southern Peanut Growers
Prep time: 20 minutes
Cook time: 20 minutes
Yield: 24 squares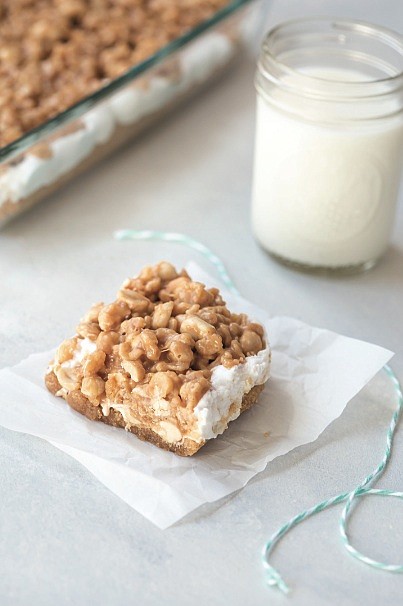 Nonstick cooking spray
1 package (17 1/2 ounces) peanut butter cookie mix
3 tablespoons vegetable oil
1 tablespoon water
1 egg
3 cups miniature marshmallows
2/3 cup light corn syrup
2 tablespoons butter
2 teaspoons vanilla
1 bag (10 ounces) peanut butter chips
2 cups crispy rice cereal
2 cups salted roasted peanuts
Heat oven to 350 F. Spray 13-by-9-inch pan with nonstick cooking spray.
In large bowl, stir cookie mix, oil, water and egg until soft dough forms. Press dough into prepared pan.
Bake 15-20 minutes, or until set.
Sprinkle marshmallows over crust. Bake 1-2 minutes until marshmallows begin to puff. Remove from oven.
In 4-quart saucepan over low heat, heat corn syrup, butter, vanilla and peanut butter chips, stirring constantly until chips are melted and smooth. Remove from heat.
Stir in cereal and peanuts; spoon mixture evenly over marshmallow layer.
Refrigerate 30 minutes, or until firm. Cut into bars and serve.