Law Firm for Don Lemon Accused of Racism and 'Potential Perjury'
The Pierce Bainbridge lawyer for CNN's Don Lemon is facing accusations that he "lied in a sworn affidavit" to smear his whistleblowing former partner.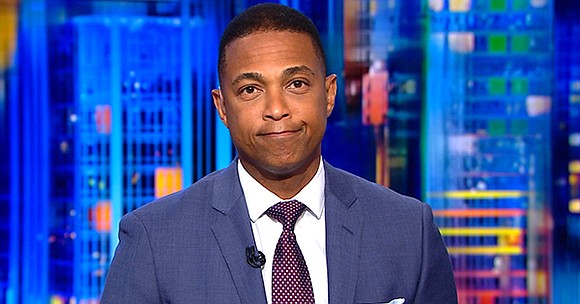 Neal Brickman, counsel for Lewis, notes: "In their effort to demonize Mr. Lewis and destroy his reputation and career, Pierce Bainbridge cannot keep track of their own lies. They argue one thing in New York and allege the complete opposite in Los Angeles. Unfortunately for them, we have contemporaneous e-mails, texts and Slack messages that definitively show that they have lied to the courts on both coasts."
The real-time messages reveal Pierce's piggish views of women. Pierce writes about "psycho females," "chicks" as "fu*king whack jobs" and disparages his ex-wife to the entire firm. Pierce's misogyny, coupled with the apparent racism directed at Lewis, is at odds with Don Lemon's advocacy for minority rights.
Other writings cast doubt on Pierce's:
• Sobriety – LaVigne: "John's probably deep in the sauce and coke;" Lauren Schaefer- Green (his long-time personal assistant): Pierce is a "SAD FU*KING ALCOHOLIC."
• Honesty – Schaefer-Green: "all John does is lie to me;" LaVigne: Pierce "is losing track of his lies."
• Loyalty – LaVigne: "John is a snake. Not sure what he's up to. But it's no good;" the firm's bookkeeper: "Fiduciary duty means nothing to [Pierce]."
• Stability – The firm's bookkeeper: "John may potentially be bipolar…may it's just the drinking and the narcissism;" Lavigne: Pierce "is a [blacked-out word] and a fu*kin lunatic."
Pierce Bainbridge bills the firm as, "The Next Generation of Litigation Excellence;" to the contrary, a former partner described it as "free for all with a narcissistic sociopath at the helm."
Lewis' fight to clear his name soldiers on. The double Harvard graduate remarks, "Pierce Bainbridge lies, lies again, and lies some more, now partners Chris LaVigne and Denver Edwards have lied in sworn affidavits to demonize and destroy me. Shameful is an understatement. The truth will rise to the top."
The Pierce Bainbridge Defendants include: Amman Khan, Andrew Lorin, Caroline Polisi, Carolynn K. Beck, Christopher N. LaVigne, Conor McDonough, Craig Bolton, David L. Hecht, Doug Curran, Eric M. Creizman, James D. Bainbridge, John Mark Pierce, Jonathan Sorkowitz, Maxim Price, Melissa Madrigal, Mike Pomerantz and Patrick Bradford