Why Kamala Harris as VP Would Be a Revelation for Black America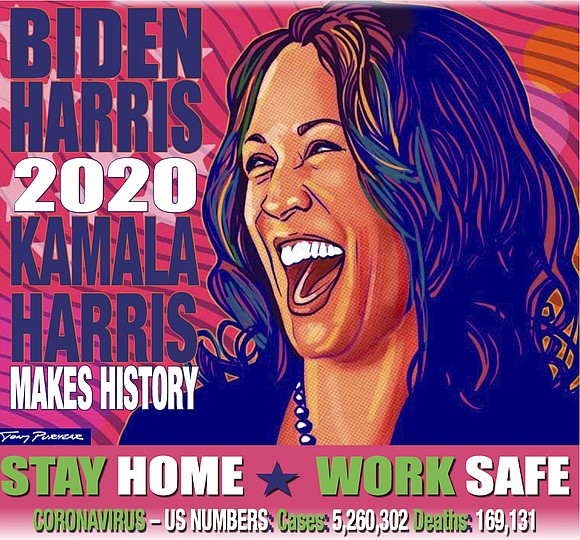 And it's the constant reminder that you walk in the footsteps of famous HBCU graduates like John Lewis (Fisk University), Ella Baker (Shaw University), the Rev. Martin Luther King Jr. (Morehouse College) as well as contemporary leaders like voting rights advocate Stacey Abrams (Spelman College) and author Ta-Nehisi Coates (Howard).
HBCUs are places where a Black person could go "without having your intellect or your humanity called into question," Favors wrote in his book. It's why Beyoncé, who pays homage to HBCUs in her documentary, "Homecoming," once said, "I always dreamed of going to an HBCU."
Harris once cited two primary reasons for why she is who she is today: "Because of my mother and the family I was raised in, and Howard University."
Her stature as vice president of the United States would enable her to promote the importance of HBCUs like no other, says Winston-Salem State University Chancellor Elwood Robinson.
"It would be a game-changer," he says. "It would change the perception that the masses have about HBCUs. It would introduce so many people to a world and experience that they did not know."
HBCUs' challenges in the age of Covid-19
HBCUs need any game-changer they can get. There are about 100 such schools around the country, and many have always struggled to survive. Most of them were formed after the Civil War to provide educational opportunities for newly freed slaves. They also enroll students of other races and ethnicities, including Whites, Latinos, Asians and Native Americans.
Some of those financial struggles are due to raw racism. Many states have consistently underfunded HBCUs. The landmark GI Bill, which allowed many World War II veterans access to college education, also helped fund White colleges to accommodate the influx of students. But much of that funding was denied to Black students and HBCUs.
HBCUs also struggle with building healthy endowments. Black college graduates have less accumulated wealth than whites, and HBCUs have not traditionally been able to attract large philanthropic gifts from non-alumni, partly because some donors assumed that they couldn't properly manage their money, some scholars say.
The Covid-19 pandemic is just the latest blow. The pandemic has taken a disproportionate toll on the health and finances of the Black community, and now HBCU leaders anticipate budget short falls because of plunging enrollment at many schools and warn of possible job losses.
One bright spot came recently when MacKenzie Scott, the author, philanthropist and ex-wife of Amazon CEO Jeff Bezos, gave large donations to six HBCUs including Howard, which received $40 million. Four of the HBCUs said it was the largest single donation in their history.
But Favors says Scott's gift also underscores the financial need at even the most prestigious HBCUs.
"It shows the wealth gap in America," says the history professor at Clayton State University in Georgia. "When you look at other public institutions, a $20 million gift would have never been the largest financial gift. Many institutions have received far greater than that."