Chart Your Vision in 2020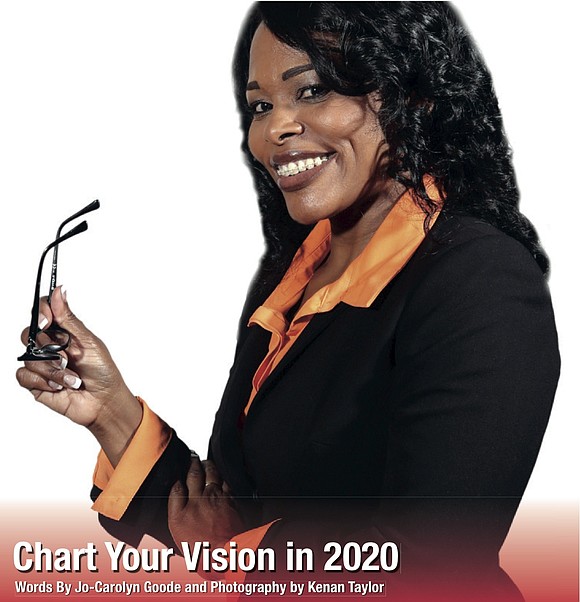 "I vowed to be an example and speak only positive thoughts and talk about my goals." Ned continued, "In consistently doing this people were drawn to me and eventually I was encouraged to write a book that may one day reach the masses. The book (Evolve) was a goal on my vision board and became a reality in 2016. In 2018, the EVB (Evolutionary Vision Board) workshop was birth and is a spin-off from the book."
She started with herself and when her dreams came to fruition she started pushing her daughters to chart their vision. Each year they write their goals and monitor each other's goals quarter-by-quarter.

"We have consistently witnessed the manifestation of our dreams & visions year after year. It encourages and excites me to help more people become aware of vision boarding and to take them beyond the board so daily life won't take their focus away," a grateful Ned commented.
A vision board is great to have but a results board is even better. A results board is just like what it sounds. It shows the results of your goals and can act as a tool to keep you pushing towards your goals. According to Ned, you want to make a results board when 75% of your goals have been obtained then create a new vision board with the remaining 25%.
Making a vision board is one of the best ways to start your 2020 off right. Start now to make that plan to reach your goals and track your progress.
"I would like to challenge everyone to write your subconscious thoughts, dreams, and goals down. Then prioritized them on lists, adding deadlines to each. The next step is to create a plan geared towards taking action that is in alignment with accomplishing your goals. In order for the goals to manifest you must look at your vision board every day! If you do this your subconscious mind won't let you stop thinking about it and action will soon follow! So don't wait, Get started today on having 20/20 vision and accomplishing your 2020 goals."
By the time 2021 rolls around you will be too proud of the results. Don't just keep your goals in your head. Chart your vision now and see a brighter future in 2020.