Go On a Culinary Adventure in Your Own City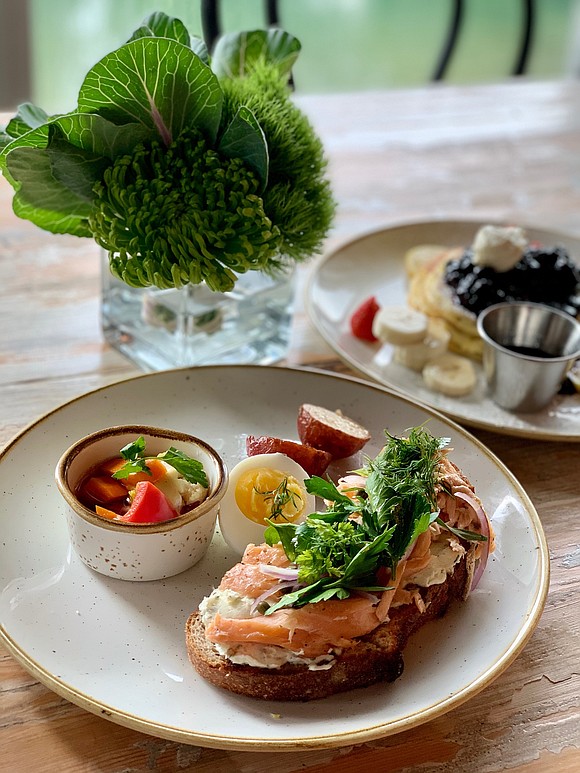 Dishes out of this kitchen are Italian love on a plate. Portion sizes are huge because they are meant to share amongst everyone at the table. Rich red hearty sauces, exotic cheeses, fresh caught seafood, and more will tease your palette as the different flavors dance on your tongue. Some dishes that had us begging for more was the Arancini (crispy risotto balls that will have cheese lovers in heaven) and Blue Crab Manicotti (local blue crab in lobster sauce that is unbelievably good). We both agreed that we were glad that we didn't grow up with the descendants of Rosalie because we would weigh a ton due to everything being so rich and oh so good!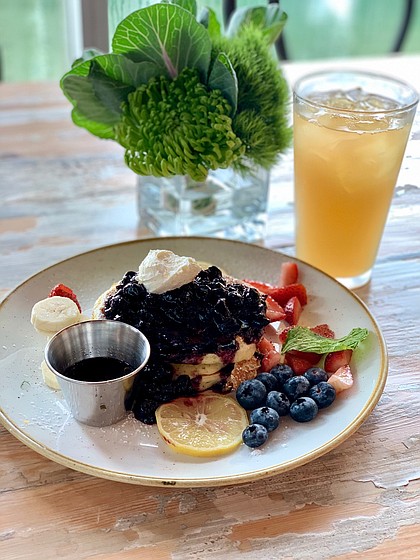 Get swept away as you walk inside this indoor treehouse. Wall-to-wall windows surround you giving the best views of Buffalo Bayou Park. Just as breathtaking is the array of assorted pastries and treats on display as you try to decide on which scrumptious breakfast dish that you want. We couldn't decide so we did the next best thing. We got different entrees and shared them. Best decision ever. I got to sample some of TotallyRandies's ricotta pancakes topped with blueberries and strawberries that were so good I didn't even need syrup and if you know me that's really saying something. TotallyRandie got to taste my green eggs and turkey sausage that was not the usual taste for this standard American breakfast. However, neither of us shared our muffins/pastry. I got the Morning Glory muffin that was as much as a treat as any piece of cake that I could have had. Not only was it bigger than my mouth but also it had these perfectly sprinkled sugar crystals across its top that made the muffin almost too pretty to eat. But I did and it made my stomach happy. I highly recommend the caramel latte to accompany your breakfast muffin to add a smooth finish to your breakfast. TotallyRandie had the blueberry cream pastry. Looking more like dessert than a breakfast pastry, she felt every bite was like a reward for having impeccable taste in food. Each morsel was moist, flakey and well-iced. Flavorings were strong from the first bite to the last swallow. She had absolutely no complaints.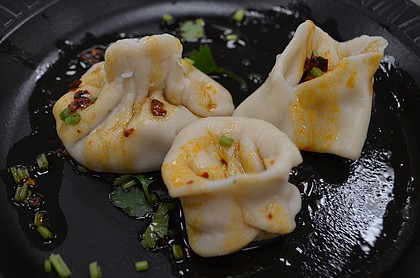 So, I'm not that big on cooking, but TotallyRandie swears she's Chef-Boyar-Dee! Either way, the next leg on our staycation was quite interesting since we had to cook our own lunch. Yikes! A little bit of anxiety filled our heads as we thought about how our magazine might be embarrassed by our skills in the kitchen. We put our fears aside, rolled up our sleeves, and got to cooking.
But where can you find authentic Chinese ingredients? Well, you go to the largest Asian supermarket chain in America, H Mart Starting in 1982 with a single store in Woodside, Queens, H Mart has grown to more than 97 stores across the US with one being right here in Houston's China Town.