Mamba Out
NBA Icon Kobe Bryant and eight other passengers pass away in early morning helicopter crash in California.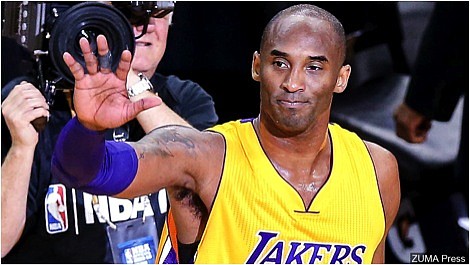 I remember it like it was yesterday. June 25, 2009, I was standing in the checkout line at the Shopette in Fort Jackson, South Carolina. In my basket were candy, chips, and other products I had been tasked to get for the rest of the soldiers that were in basic training with me. Was I supposed to be there? No. But we can talk about that at a later date. As I stood in line trying not to be seen by the drill sergeants, my eyes happened to catch a glance at what was being shown on the television. Pop Icon and music legend, Michael Jackson, had passed away due to health complications.
My heart dropped. I was thinking this was all just a bad dream. The man whose music I grew up on when he was in the Jackson 5 group with his brothers was gone just like that. The musical genius who brought us songs such as Thriller, Billie Jean, Rock with You, etc. had passed on from this world. As I stood there with my emotions in my hand, all I could think about was my 11-year old son who loved Michael Jackson so much that he dressed like him for Halloween. He along with many others would be devastated by the news. I cried knowing that the world had lost a legend.
It has been over 10-years since I felt that way towards a celebrity passing away. Many have gone on to glory and I say a prayer and give my condolences to the family through social media like many others.
All that changed on January 26, 2020. As I sat talking to a veteran preparing for my workout at the gym, an alert came across my phone that I thought was a hoax at first.
"According to sources. Kobe Bryant has died in a helicopter crash in California."
I had to read it twice just to make sure the pre-workout powder wasn't playing with my mind. After reading it again, my journalistic instincts kicked in and I began to look for the words, "confirmed" in all the reports I was reading. Once I finished reading three articles, it was in fact true. Kobe Bryant along with eight other passengers in his private helicopter crashed in the Los Angeles County suburb of Calabasas. Amongst those eight other passengers was Kobe's 13-year old daughter Gianna better known as "Gigi."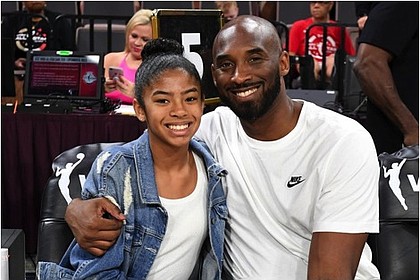 According to reports, the helicopter was headed to Gigi's basketball game in Thousand Oaks. Further investigation has shown that the weather conditions were not suitable for flying due to the dense fog that was present before the helicopter took off. The fog was so bad that the Los Angeles Police Department had grounded their helicopter until it cleared.
News traveled fast about the untimely demise of the 5-time Champion who played his entire career with the Los Angeles Lakers. The sports world was turned upside down with the news and the buzz was making its way throughout the gym as well. I was stunned. My spirit was crushed.