Ronaldo: The mystery of the 1998 World Cup final, and why Brazil's star striker barely turned up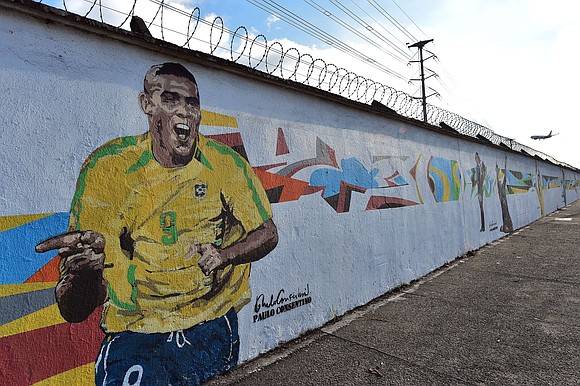 Were the Brazilians trying to throw the French team off their game? In the stadium, Motson's colleague, the former England striker Gary Lineker, described it as "the biggest wind-up in World Cup football history."
For anyone who was familiar with the format of a big occasion like this, there were other clues that something had gone awry for Brazil. Motson says his abiding memory of the event was the absence of their players on the field for a warm-up.
"I always remember that, because it was most unusual for a team not to come out and do some exercising. There was obviously quite a lot of things going on in the Brazilian dressing room which we weren't party to."
That would be quite the understatement. What later transpired was that the Brazilian players, who should have been preparing for the biggest match of their careers, were desperately concerned for their friend and talismanic teammate.
Goalkeeper Dida, who was a part of the Brazil squad and who won the trophy with Ronaldo four years later, told CNN that when he arrived for the pre-match dinner, the typically joyous atmosphere of the team room had evaporated.
"I could see everyone had a strange look on their faces, in total silence, very unusual for Brazilians during finals. Someone said 'Ronaldo is not well, he went to the hospital.'"
It wasn't until several years later that Ronaldo admitted he'd experienced convulsions in his room and was unconscious for several minutes. His roommate Roberto Carlos called for the team doctor, setting in play a series of events that would rival anything that happened on the field later that night.
Ronaldo told the BBC in 2014 that he'd spent three hours in hospital, doing "everything that you could imagine." There had been tests, there was medicine, but in the end, there was no conclusion. He said, "It was like the convulsions never happened."
"No one still knows why and how this happened," Dida explained. "When I went to the stadium, he was still in the hospital. We were all so worried and sad about him; we weren't clear on what was happening."
The Brazilians made their way to the game without any music on the team bus, a stark indication of their concern
"When he arrived saying he wanted to play, there was an explosion of happiness, a bit of hope; we all knew that Ronaldo could do anything in a match," added Dida.
Ronaldo was the kind of megastar player that coach Mário Zagallo could hardly say no to. His replacement, Edmundo, was sent back to the substitutes bench, but the game plan which had been hastily rearranged in the preceding hours was now discarded without any more time for a rethink
It is perhaps no coincidence that France's first two goals came from Zidane at set-piece corners, exploiting gaps in Brazil's disorganized defense.
Once the game had started, it was soon apparent that Ronaldo wasn't firing on all cylinders; as the game slipped away from the defending champions, the 21-year- old was a shadow of the player who'd already won two FIFA Player of the Year awards and scored four times en route to the final.