Say His Name: George Floyd
Many from around the world came to Houston, Texas to say a final goodbye to George Floyd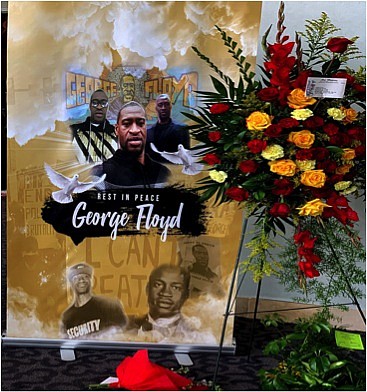 "With each passing, especially when it's one of ours, I always hurt," said Lekendric H. about another African American male being killed in the United States. "Lately, I have been finding myself getting numb to it and I think that is the scariest part."
The following day after the public memorial, the mood stayed somber for the private funeral where family and friends would say their final farewell to Floyd. The invitation only funeral drew over 500 people including Mayor Sylvester Turner, Houston Police Chief Art Acevedo, Rev. Al Sharpton, actor Jamie Foxx, actor Channing Tatum, R&B singer Al B. Sure, R&B singer Neyo, former NBA star Stephen Jackson, Houston Texans defensive lineman J.J. Watt, Chairman, CEO of the Texans Cal McNair, and family of Ahmaud Arbery, Botham Jean, Eric Garner, and Trayvon Martin, and many others.
Many in attendance were brought to their feet when Brooke Williams, the niece of George Floyd, addressed the crowd.
"Why must this system be corrupt and broken?" Williams asked speaking about the racial injustices in the criminal system in America as tears rolled down her face. "Laws were already put in place for the African-American system to fail. And these laws need to be changed. No more hate crimes, please! Someone said, 'Make America Great Again', but when has America ever been great?"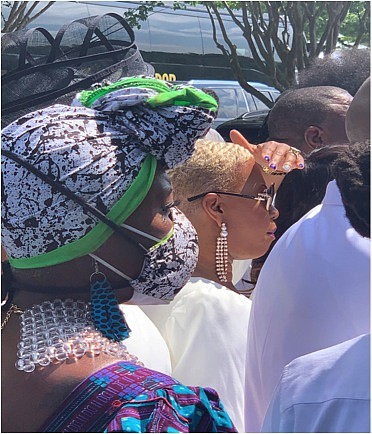 At the conclusion of the service, Floyd's casket was driven to the Houston Memorial Gardens Cemetery in Pearland, TX so that his body could be laid next to his mother. Before he reached his final resting place, Floyd took the last mile of his journey in a horse drawn carriage.
"George Floyd is a name I will never stop saying as long as I live," said Jarret Franklin who stood amongst many who had gathered across the street from the church during the funeral wearing a "I Can't Breathe" t-shirt that had a picture of George Floyd on the front.
The Houston Style Magazine family would like to send our deepest condolences to the family of George Floyd and stand in solidarity demanding police reform and for an end to racism.