Black adults aren't getting right medications for trickiest cases of high blood pressure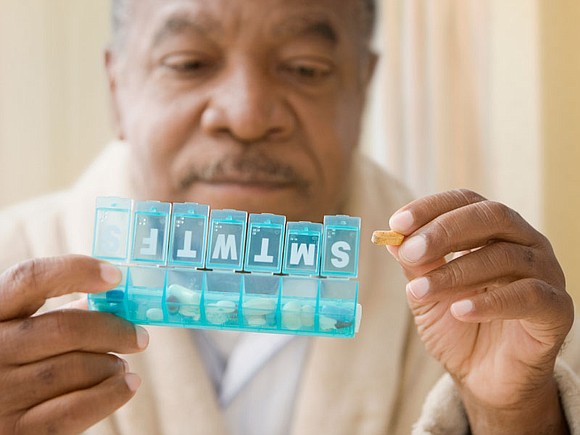 She also called for more research to figure out how doctors choose to prescribe certain types of blood pressure medication.
"This study is important because it shows that as hard as we're working to control hypertension, there is substantial room for improvement at the patient, provider and system levels," said Dr. Cheryl Dennison Himmelfarb, vice dean for research and a professor at Johns Hopkins School of Nursing.
Health care providers need to ask patients more questions and help them set and reach goals for reducing their blood pressure, said Himmelfarb, who was not involved in the new research.
Patients should take a more active role, she said, including monitoring their blood pressure at home. "Research shows this strategy helps individuals see the progress or lack of progress they're making, which may be associated with their behaviors."
Himmelfarb urged people with high blood pressure to have frank, ongoing conversations with their doctors.
"It's critical not only to take medication as prescribed, but to discuss with the provider any barriers, like side effects or cost, you might have before you stop taking it," she said. "To achieve optimal outcomes, providers and patients have to work hand in hand at a high level."
If you have questions or comments about this story, please email editor@heart.org.