4-in-1 Must-Have Tool For Your Self-Care Routine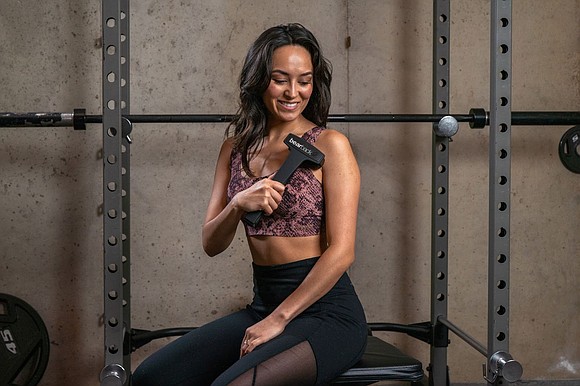 Sore and aching from your first summer hike? Forgot to apply sunscreen and now your back is fried?
Get ready to pamper your whole body after fun in the sun with the bearback Ultimate Self-Care Bundle!
This full service bundle can scratch, exfoliate, massage, and moisturize your hard to reach spots thanks to its convenient 17-inch handle which also folds and has 4 interchangeable attachments.
bearback Ultimate Self-Care Bundle Highlights: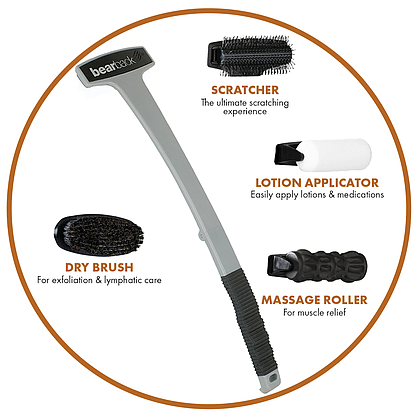 Handle has a non-slip grip
Makes it easy to access those hard to reach places
Gentle on skin
Use on backs, legs–anywhere!
Ergonomic curve provides the perfect amount of pressure
Foldable design is made for travel and easy storage
Extends to 17" from 9.5"
Contains all four attachments:
Dry Brush - Exfoliate with ease
Lotion Roller - Easily apply sunscreen or lotion
Massage Roller - Relax tight muscles
Scratcher - Satisfy your every itch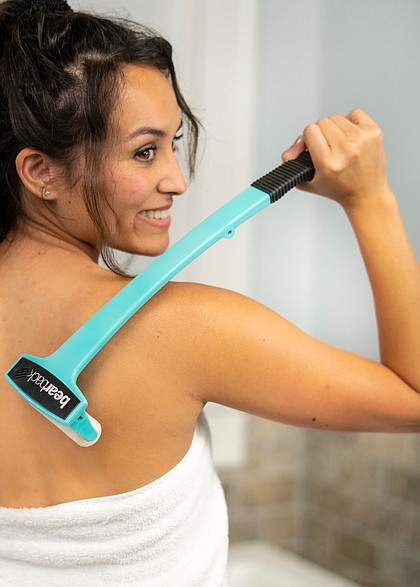 Roll your way to a more relaxed self with bearback!
$41.97 - Learn more at www.getbearback.com & available on Amazon