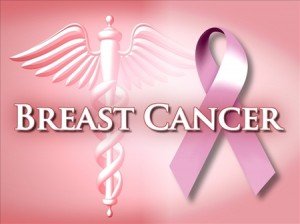 Stories this photo appears in:

October is widely known as National Breast Cancer Awareness Month, but within that month is a day dedicated to an often overlooked form of the disease, metastatic breast cancer.

According to the Breastcancer.org, about 40,000 women in America are expected to die in 2014 from breast cancer. Balch Springs Chamber of Commerce has taken this into consideration and will be hosting a network luncheon to raise awareness about the condition.

Pink is Amy Wadsworth's favorite color. But when she entered a wig store decorated pink for October -- Breast Cancer Month -- in 2010, she felt that the "awareness" display was revolting. She was undergoing chemotherapy at the time for breast cancer and had just buzzed off her hair in anticipation of losing it all. "It doesn't feel like a pretty pink ribbon, is what it kind of amounted to. There's nothing pretty about this," says Wadsworth, 31, of South Thomaston, Maine, remembering her cancer journey. "It's traumatizing. It leaves a little hollow place." Now