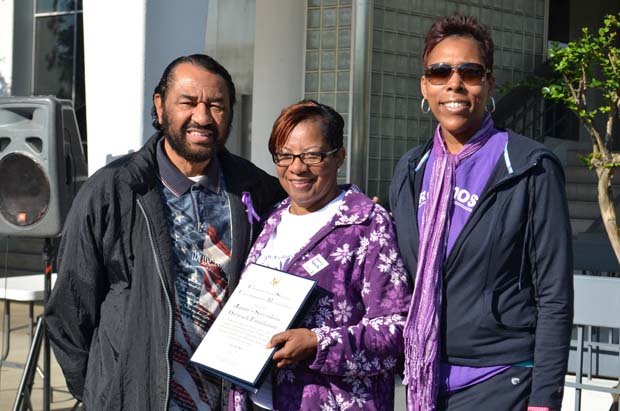 Congressman Al Green presents a proclamation in honor of the 9th Annual Sarcoidosis Walk to JSOF's founder Emma Carroll and Kelly Hodges
Stories this photo appears in:

Sarcoidosis is a funny sounding word but it is by no way a laughing matter. King of Comedy legend Bernie Mac knew the pains of Sarcoidosis. For years the comedian suffered from the disease while still making America laugh.