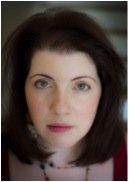 Heather D. Nelson
Stories this photo appears in:

When I tally off the cost of caring for a diabetic toddler, the list is neverending. And it's not just really monetary either. I touched on the monetary costs (tip of the iceburg really) in my article The Hidden Costs of Diabetes. But more recently I am becoming aware of another cost…a defecit if you will…in the endless dance with diabetes. When swinging wildly at the punches that diabetes throws at us on a daily basis, it's easy to not notice the pile-up of things you "set aside for later" until one day that pile is bigger than you are.

I've done several articles to date about my life with a Type 1 Diabetic child. In truth, it's been cathartic for me but I do hope it's helping others in some way. I hope somewhere, some poor mother who is scouring the net looking for answers comes across my words and reads them and says, "YES!!!! I FEEL THIS WAY TOO….I'M NOT ALONE!!!!" If that's been you, YAY! YAY that we found each other and YAY that I was able to use my love of writing and this AWFUL situation we are both in to somehow make a difference. But if I may shift gears a bit, I'd like to sidebar my usual awareness and education emphasis and discuss a gift my life has been given since our family began down this road.

I wrote in my last column about learning to pray and let go. The constant dance, and struggle, to balance both the NEED for caution AND my innate ability to worry on an epic scale. You wanna hear something really crazy. I wrote that article on July 10th. It was published on the morning of the 11th. That was to be a pivotal day for me and my life. God had clearly lined up the stars in such a way that I would have a true moving moment in my faith. My own personal "burning bush" if you will. I call it…

You know the surprise things you learn about yourself as a parent are never ending. I remember when my first son was born and that wave of immense love washed over me as I stared down at his face, both of us crying. I also vividly remember the intense instincts I had towards protecting him…my Mama Bear side as hubby named it. I was SO protective of him at times that my own husband had to REMIND me to let him go long enough for Daddy to get in there. I never saw that side of me coming. I also never expected to be so structured, or so consistent with discipline. Heck, I never expected to BE the disciplinarian but it just came naturally to me and it seemed that a structured and firm hand was what my boy needed as he grew and tested his boundaries. Finding out he was diabetic was no different in that whole new aspects of my personality, who I was, came to the surface. Parts of me were amplified, other parts of me began to fade away, and I'm still not done yet. But two things of late have really stuck out to me.