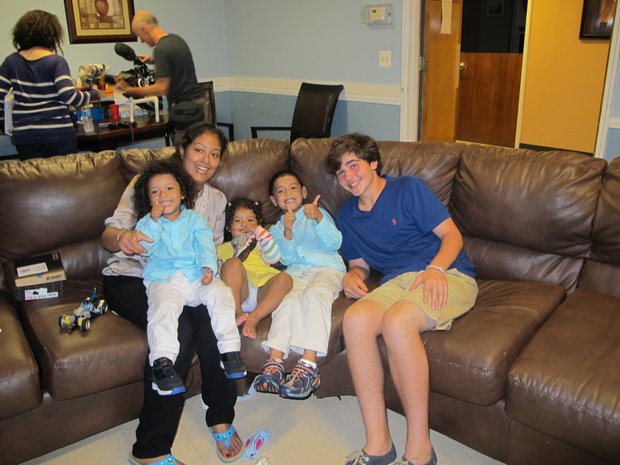 Nicholas Lowinger, 15, started a group that gives new shoes to homeless children. The Gotta Have Sole Foundation has given shoes to more than 10,000 children.
Stories this photo appears in:

He was 5 years old and visiting a homeless shelter with his mother, who works in various shelters across Rhode Island. He was excited for the opportunity to show off his new light-up sneakers to the rest of the kids. But his mom cautioned him against doing so, explaining that these children might not have such luxuries.