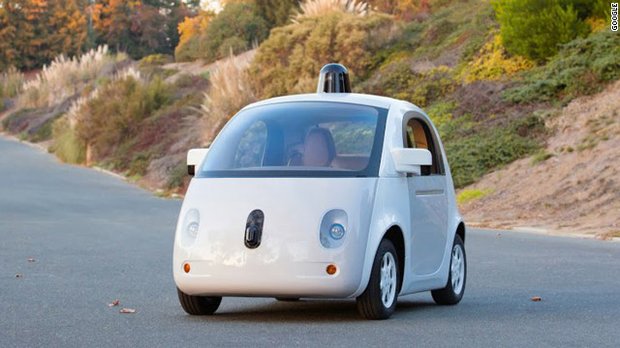 Google is just one of many companies developing driverless car technology. Universities and major auto manufacturers such as BMW and Mercedes are working on similar vehicles. Google hopes to have its version on the road by the end of the decade.

Stories this photo appears in:

Google says it's now ready to test-drive the gray and white prototype vehicles after extensive testing on closed tracks, according to Chris Urmson, director of Google's self-driving car project.

Unlike the mock-up car Google first shared in May, this version is fully functional. It even has real headlights. The round, white and gray car is designed without permanent driving tools like a gas pedal or wheel. However, to comply with California state law, there are still removable, temporary controls for the required "safety driver" -- a real person who needs to be in the car and ready to take over in an emergency. The goal is to eventually remove any interior controls so that passengers can take a nap or knit while the car does all the work.