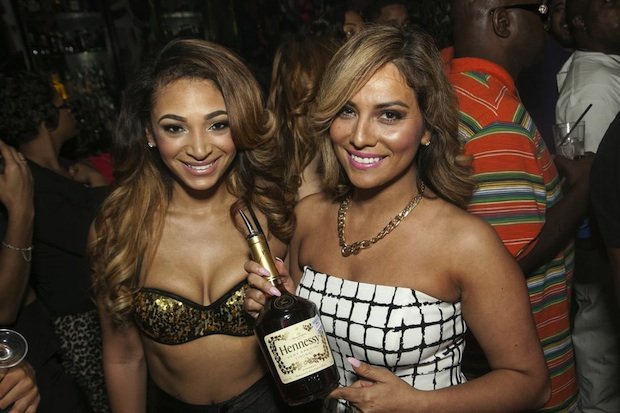 Hennessy girl with Houston Style Magazine's and Team Hennessy's Spoiled Latina
Stories this photo appears in:

Over the weekend Drizzy Drake was spotted hosting the 1 year anniversary of Aristrocrat Life at The Gatsby in Houston, Texas. Drake was having a great time and raised his glass of Hennessy into the air to announce his "HAW" (Houston Appreciation Weekend) plans. The rapper hopped on the mic to confirm to the crowd that he would be back next month to host the festival, which is slated to run from June 13-15.