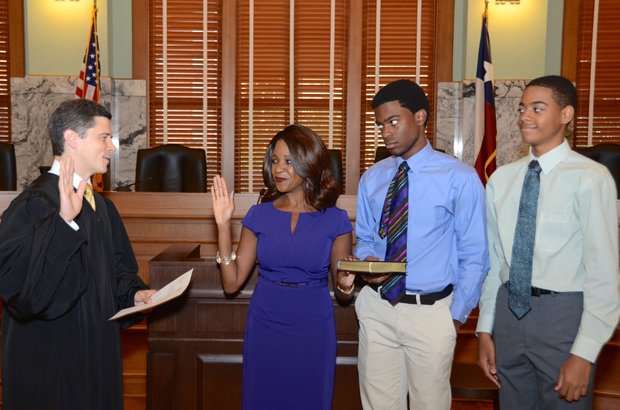 Jacquie Baly is sworn into office by Justice Brett Busby her sons Raphael and Alex Chaumette by her side
Stories this photo appears in:

Hon. Jacquie Baly was recently sworn-in to office for Texas Governor Greg Abbott's University Research Initiative Advisory Board. Surrounded by supporters, family and friends, Justice Brett Busby administered her Oath of Office and served as the Investiture's emcee at the historic Harris County 1910 Courthouse.