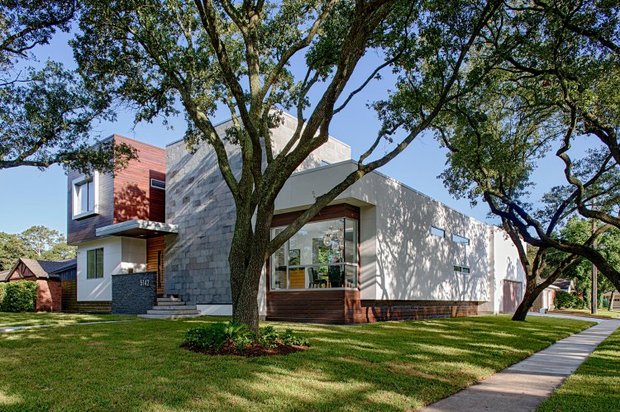 B - Houston, TX
Architect: Merge Architects, Inc., Keith Messick
Photography: Taggart Cojan Sorensen
Stories this photo appears in:

The Neighborhood Traffic Management Program (NTMP) addresses traffic related problems in residential neighborhoods, including excessive vehicular speed and cut-through traffic. The NTMP implements "traffic calming" measures, such as speed cushions, traffic circles, median islands, curb extensions, diversion techniques, etc. aimed at enhancing safety for pedestrians and cyclists. Applications for the NTMP may be made by one or more residents/property owners and are reviewed by the department to determine eligibility. Final plans require City Council approval. There's a long list of NTMP applications; NTMP staff will contact you as soon as they are able to begin working on your application.

The fifth annual Houston Modern Home Tour opens doors on Saturday, September 26th. Tourgoers once again have the rare opportunity to visit and walk-through some of Houston's most amazing modern private residences, and meet the local architects behind the designs.