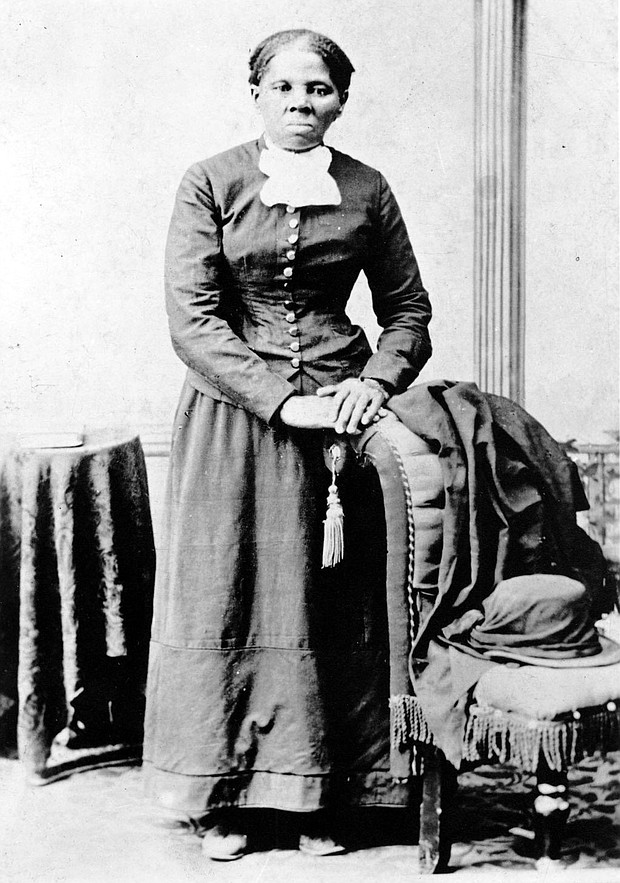 Harriet Tubman
Stories this photo appears in:

In April 2016, then Treasury Secretary Jack Lew announced that black abolitionist hero Harriet Tubman would appear on the $20 bill, a first for a black woman. A change of administration from former President Barack Obama to now Donald Trump has slowed down this action, as it is not the 'focused' of current Treasury Secretary Steven Mnuchin.

Harriet Tubman's fate on the $20 bill may not be as certain as we once thought. Treasury Secretary Steve Mnuchin told CNBC that Tubman's placement on the bill is "not something that I'm focused on at the moment."
Federal parks officials have formally established the Harriet Tubman National Historical Park in upstate New York. Members of the state's congressional delegation joined U.S. Interior Secretary Sally Jewell in Washington, D.C., for the official signing ceremony last month that makes the park part of the National Park Service system. It encompasses the site of Tubman's old home on the outskirts of Auburn, about 25 miles west of Syracuse, and a nearby church where she worshiped.

Facing the music in Flint. Feeling snubbed in Saudi Arabia. Counting chickens on the campaign trail. It's Thursday, and here are the 5 things you need to know to Get Up to Speed and Out the Door.

Harriet Tubman will replace President Andrew Jackson on the front of the $20 bill, a Treasury Department official said Wednesday.

"American Moses" was inspired by her faith to rescue slaves
Today the US Treasury announced Harriet Tubman would be the new face of the $20 bill. A former slave herself, Tubman said that her faith had inspired her to save hundreds of fugitive slaves and lead them out of the pre-Civil War South to freedom in Canada. Tubman was a member of the African Methodist Episcopal Zion Church.