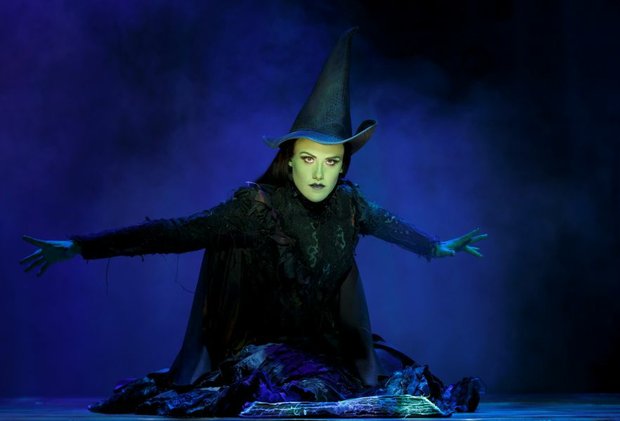 Emily Koch as Elphaba (the Wicked Witch of the West)
Stories this photo appears in:
Wicked whisked it's magic for Houston audiences opening night last week and it was the kind of production that brought everyone to their feet. Wicked- is a cleverly written, imperfect tale of good vs. evil and a story of friendship, envy, belonging and love. It's also a tale that touches on the not so subtle themes of "Feminism" with its strong heroine characters and "Colorism"- as we watch Elphaba struggle with acceptance because she is the color green. What I enjoyed about the story of Wicked is that it is a true Universal story and within the magical, green World of Oz, there lies a defining character that truly resonates with everyone.