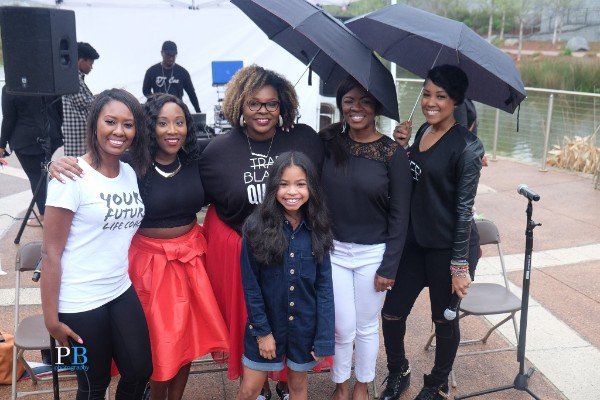 Panelist (L to R): Coach Brittany, Andromeda Raheem, Danielle Jackson, Navia Robinson, Melva Robertson, Koereyelle.
Stories this photo appears in:

On Saturday, March 26th, at the Historic Old 4th Ward Park, the Atlanta community gathered to redefine beauty during the inaugural 2k walk - The Beautiful Mile. Attendees shopped with over 30 vendors, enjoyed musical and dance performances, engaged in a panel discussion featuring top thought leaders, applauded local leadership and proudly strolled in unison to display their definition of beauty.