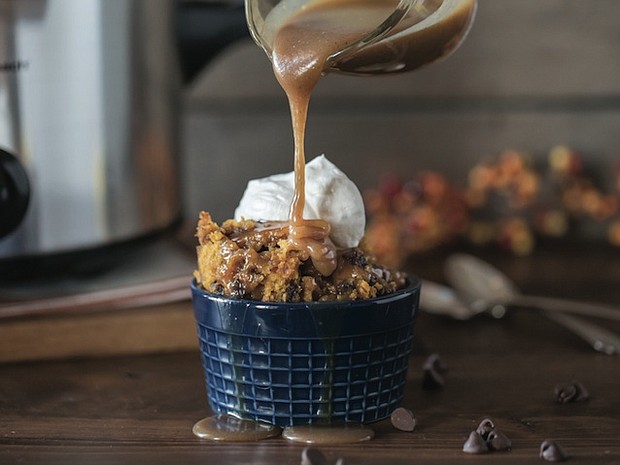 Slow Cooker Pumpkin Cake with Caramel Sauce
Stories this photo appears in:

Want to spend more time with loved ones this Thanksgiving? Ditch the perfectly timed oven schedule and put your slow cooker to work. It'll deliver the familiar flavors of your favorite holiday stuffing, sauces and desserts in a new, more convenient way.