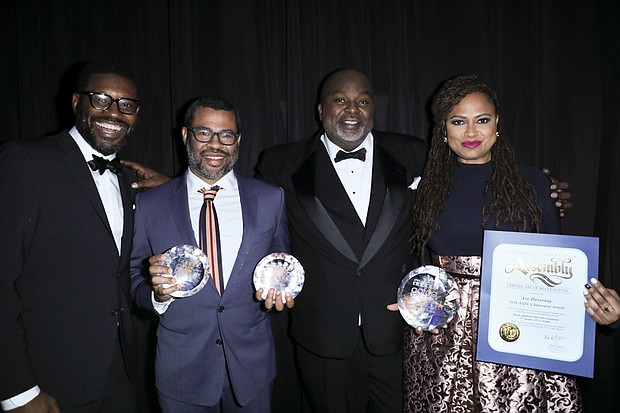 AAFCA Co-Founder Shawn Edwards, Jordan Peele, AAFCA Co-Founder Gil Robertson and Ava DuVernay at the 9th Annual AAFCA Awards./credit Sheri Determan.
Stories this photo appears in:
The African American Film Critics Association (AAFCA), the nation's premiere group of Black film critics, handed out trophies to winners in several categories at its 9th annual awards gala held in Los Angeles Wednesday night. Several industry notables also received honorary awards for their outstanding contributions to the entertainment industry, as well as their commitment to civil rights, telling stories with global perspectives, breaking barriers of inclusion and more.