Aid group working to secure the freedom of an American woman and her daughter kidnapped in Haiti, it says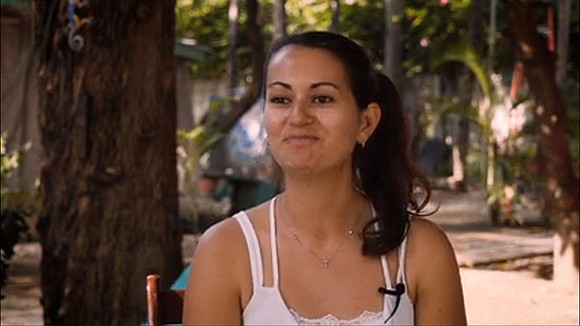 Originally Published: 01 AUG 23 10:42 ET
By Alisha Ebrahimji, CNN
(CNN) — Six days since American nurse Alix Dorsainvil and her daughter were kidnapped from the community ministry where she works in Haiti, information about their capture and whereabouts remains unclear as the aid group works with authorities and partners in the United States and Haiti to secure their freedom, it said.
The effort comes amid waves of crimes and unrest across Haiti, with more than 1,000 people taken hostage for ransom there this year, according to United Nations figures.
"Many people are laboring for their return, but currently we cannot share more specific details," Christian humanitarian organization El Roi Haiti said Monday in a statement about Dorsainvil and her child. "We are so thankful for all of the support that has been shown. Please continue to pray with us for the protection and freedom of Alix and her daughter."
Dorsainvil, the wife of El Roi Haiti Director Sandro Dorsainvil, and their child reportedly were abducted Thursday morning while serving at their community ministry on El Roi Haiti's campus near the capital city Port-au-Prince, according to a statement from the non-profit. It's not clear how old their child is.
The kidnapping – including a man pulling out a gun – unfolded in view of a patient waiting for a medical checkup, they told the Associated Press.
"When I saw the gun, I was so scared," Lormina Louima told the AP. "I said, 'I don't want to see this, let me go.'"
The same day, the US State Department ordered the departure of nonemergency government personnel from Haiti as the security situation in the country deteriorates. The order followed a travel advisory from the US Embassy in Haiti advising US nationals to leave immediately due to recent armed clashes between criminal groups and police in Port-au-Prince.
Haiti's capital Port-au-Prince and surrounding areas have been gripped by a yearslong kidnapping-for-profit epidemic, with hundreds of Haitians targeted by gangs seeking ransom payments each year.
While the bulk of such cases are local, targeting the rich and poor alike, foreigners have been taken in several high-profile kidnappings. In 2021, 17 missionaries from the United States and Canada were seized by a local gang while traveling on the road north of the capital and held for more than a month. And authorities registered 1,014 kidnappings in Haiti from January to June this year – 256 women, 13 girls and 24 boys, according to a United Nations report on Haiti.
Alix Dorsainvil has been on staff tending to schoolchildren as a nurse since 2020 and married Sandro Dorsainvil in 2021, according to the non-profit.
A New Hampshire native, Alix Dorsainvil first visited Haiti after the 2010 earthquake while she was still in college and "fell in love with the people," the non-profit said in a statement. She then spent breaks from school and summers visiting Haiti, saving her money and paying her own way back to the Caribbean nation as often as she could.
"She had lived in Haiti for multiple years, showing love and care in a variety of ways before coming on staff with us, but has had a heart for the hurting since she was a child," El Roi Haiti said. "She seeks people out to show them love and compassion, and no one is excluded from receiving her kindness."