Astros Bring Justin Verlander Back Home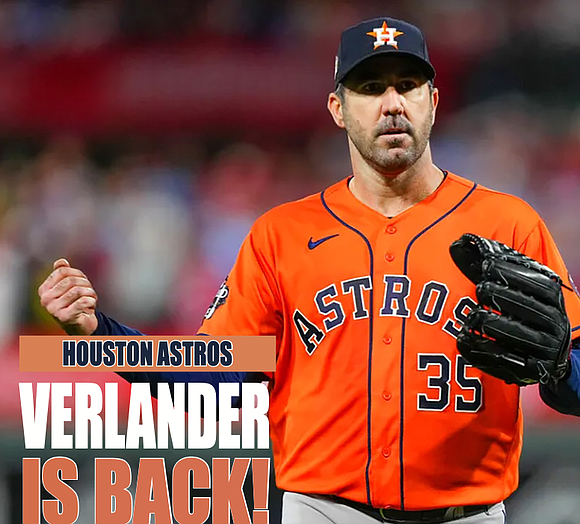 There had been chatter for days amongst the local sports media and fans about a possible return of one of the best pitchers ever to take the mound in a Houston Astros jersey. Many did not want to get their hopes up too high as they did not know what to expect from new general manager Dana Brown when making blockbuster trades like his predecessors had done in the past.
The only hope was owner Jim Crane, who has been known to pull the trigger when making deals that will help improve his ball club with the possibility of playing in their fifth World Series.
On Tuesday, the Astros traded with the New York Mets for the reigning American League Cy Young Award Winner, Justin Verlander, and cash, in exchange for minor league outfielders Drew Gilbert (Astros' No. 1 prospect) and Ryan Clifford (Astros' No. 4 prospect).
"We are very excited about him [Verlander]," said Dana Brown to reporters during his press conference after the trade deadline. "We think he stabilizes our rotation. At the end of the day, we are really fired up. I had a chance to speak with Justin, and he is very excited about coming back."
Verlander, 40, was acquired via trade by the Astros in 2017 from the Detroit Tigers and was the push Houston needed to make their second World Series appearance in franchise history. They would defeat the Los Angeles Dodgers in a seven-game series to win their first World Series Trophy.
After helping the Astros reach the World Series again in 2019, a season in which he won his second A.L. Cy Young Award, Verlander would have to be removed from the first game of the season in 2020 due to what later led to Tommy John surgery, which required him to miss two full seasons.
His return in 2022 helped invigorate an Astros team coming off a World Series defeat to the Atlanta Braves a year prior. Just like in 2017, Verlander was an intricate piece in helping Houston make a return to the World Series, where they defeated the Philadelphia Phillies in six games. He would also secure his third Cy Young Award (second with the Astros) during the 2022 season.
During the offseason, Verlander signed a two-year, $86.7 million deal with the New York Mets to help improve their pitching rotation, which included co-ace Max Scherzer. In 16 starts, his record was 6-5 with a 3.15 ERA. He is coming off his best month of the season, winning five out of his six starts.
Verlander's return will help bolster a young starting rotation that has helped keep the Astros afloat during a season where the pitching position has been affected the most with the loss of Luis Garcia and Lance McCullers for the season and Jose Urquidy missing a significant amount of time.
"I'm trying not to come out here and smile too much," said Astros manager Dusty Baker before the game against the Cleveland Guardians on Tuesday. "I am glad we got J.V. back."
For more info, visit Astros.com