First Hispanic woman elected to lead the more than 1 million-member DAV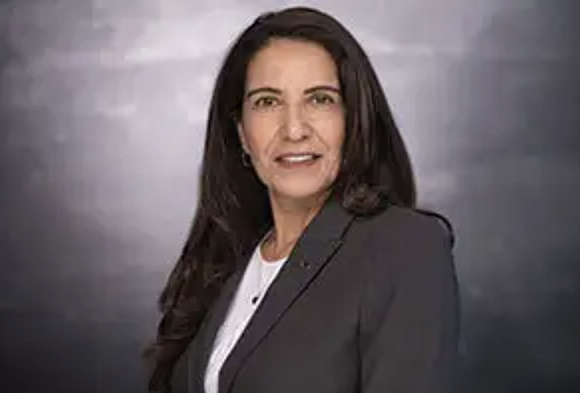 Utah native Nancy Espinosa was unanimously elected national commander of the more than 1 million-member DAV (Disabled American Veterans) today in Atlantic City, New Jersey, at the organization's 101st national convention. The service-connected disabled Army veteran is the first Hispanic woman to hold DAV's highest post.
"I do not take this responsibility lightly and promise to give you all my absolute best effort in this role," Espinosa told the crowd of more than 2,000 DAV members and supporters. "I look forward to channeling the warrior spirit of my ancestors and the force of character that fills this room as we work toward our shared mission of serving veterans and their families."
Currently a member of DAV Chapter 14 in Layton, Utah, Espinosa is the adjutant of the DAV Department of Utah and also served as past department commander and chairman of the department's finance committee. She is also an active member of DAV's Commanders and Adjutants Association and a commissioner on the Utah Legislative Veterans and Military Affairs Commission. In 2014, Espinosa was awarded the Bonnie Anderson Award for Outstanding Service by the DAV Department of Utah.
"Service appeals to the best in us and the best of us," said Espinosa. "It calls to our grit and determination. It tests us and pushes us to our limits—not for glory or goods, but in service to others. It says to the underdog, 'You are meant for something bigger than yourself.'"
Espinosa was a member of the Army Reserve from 1975 until becoming an active-duty soldier in 1985. After four years of active service, she joined the New Mexico Army National Guard, serving until her honorable discharge in 1990.
"Commander Espinosa has earned the respect of her fellow veterans at DAV through years of dedicated service," said DAV National Adjutant and CEO Barry Jesinoski. "She's nationally revered for her contributions to our cause and will help us tremendously as our community faces our critical legislative priorities."