House GOP subpoenas Citibank over alleged Jan. 6 'back-channel' cooperation with the FBI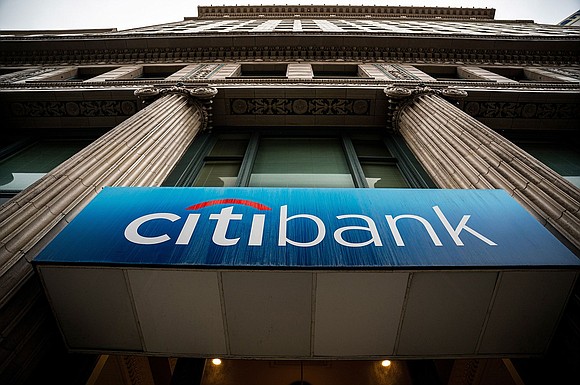 Originally Published: 18 AUG 23 13:06 ET
Updated: 18 AUG 23 13:24 ET
By Matt Egan, CNN
New York (CNN) — House Judiciary Committee Chairman Jim Jordan has issued a subpoena to Citibank as part of a hunt for information on whether banks shared private customer data with the FBI after the January 6 insurrection.
In a Thursday letter to Citibank, Jordan said Citi declined to voluntarily provide information to lawmakers and its lawyers indicated they would only comply with a subpoena.
Lawmakers had requested information from seven banks: PNC, Citibank, Bank of America, Wells Fargo, JPMorgan, Truist and US Bank.
Among those seven banks, Citibank was the only one that hadn't voluntarily complied with the request, a person familiar with the matter told CNN.
The subpoena compels Citibank to produce requested documents sought by the House Judiciary Committee and Select Subcommittee on the Weaponization of the Federal Government, according to Jordan.
"The Committee and Select Subcommittee must understand how and to what extent financial institutions, such as Citibank, worked with the FBI—and potentially other executive branch entities—to collect Americans' data without an individualized nexus to criminal conduct," Jordan, a Republican from Ohio, wrote in the letter.
Citi declined to comment on news of the subpoena, which was first reported by CNBC.
House Republicans launched their investigation in May after a whistleblower alleged that Bank of America provided the FBI, without any legal process, with a list of individuals who made transactions in the Washington, DC area with a Bank of America credit or debit card between January 5 and January 7, 2021.
The whistleblower said in a committee interview that he simply saw a record listed in Sentinel, the FBI's case management system, and that he did not open it, according to the interview transcript reviewed by CNN. As part of its investigation into the January 6 attack at the Capitol, the FBI collected financial, communications and other business records of people investigated for possible crimes related to the Capitol riot. It's a routine investigative tool used to help investigators and prosecutors gather evidence.
Bank transactions could be used to show travel and location of suspected rioters, and could be used to establish the purchase of weapons used in the attacks on police protecting the Capitol.
In his Thursday letter to Citibank, Jordan wrote that lawmakers have learned that individuals who had previously purchased a firearm with a Bank of America product were elevated to the top of that list provided to the FBI.
Bank of America declined to comment.
Jordan said lawmakers have recently obtained documents that indicate a Citibank representative was included on emails and Zoom discussions organized by the FBI and the Financial Crimes Enforcement Network (FinCEN) focused on the best approach to information sharing in the wake of the January 6 insurrection.
"Federal law enforcement's use of back-channel discussions with financial institutions as a method to investigate and obtain private financial data of Americans is alarming," Jordan wrote.
The FBI did not respond to requests for comment.
Last month during a congressional hearing, FBI Director Christopher Wray defended himself and the agency against attacks from Republicans on a range of issues, including the January 6 insurrection. Wray described the FBI as an organization that's made up of 38,000 men and women "who are patriots, professionals and dedicated public servants."
"The idea that I'm biased against conservatives seems somewhat insane to me, given my own personal background," said Wray, a Republican who was appointed by former President Donald Trump.
CNN's Annie Grayer contributed to this report