Lyft and Uber say they could leave Minneapolis if the mayor signs a minimum wage bill for drivers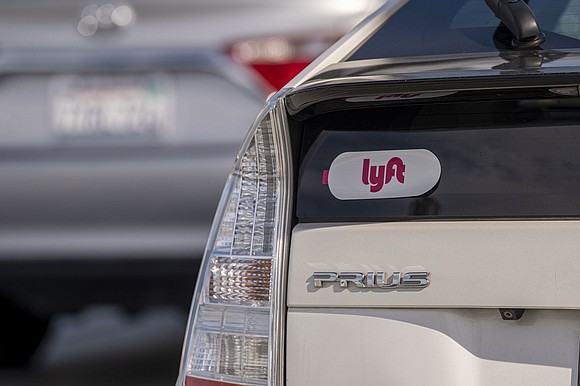 Originally Published: 17 AUG 23 18:36 ET
Updated: 18 AUG 23 12:47 ET
By Jennifer Henderson and Ramishah Maruf, CNN
New York (CNN) — Lyft and Uber threatened to stop doing business in Minneapolis after the city council adopted a new rule Thursday that would set a minimum wage for rideshare drivers.
In a 7-5 vote, the Minneapolis City Council passed an ordinance that includes a number of rideshare worker protections, including a minimum wage for Uber and Lyft drivers. Mayor Jacob Frey has the opportunity to veto the ordinance and has until next Wednesday, August 23, to do so.
The proposed ordinance mandates at least $1.40 per mile and $0.51 per minute within Minneapolis be paid to drivers. Minneapolis is debating the minimum wage as gig workers across the country are advocating for fair wages and job benefits. In recent years, states and cities have attempted to pass legislation regarding the growing "gig economy," or freelance work through apps like Uber and Grubhub, but have generally met with fierce opposition.
On Tuesday, Lyft sent a letter to the council saying "Should this proposal become law, Lyft will be forced to cease operations in the City of Minneapolis on its effective date of January 1, 2024."
Lyft, according to a statement sent to CNN Thursday, said the bill would be detrimental to drivers, who would ultimately earn less, "because prices could double and only the most wealthy could still afford a ride."
The company said the bill had been "jammed through the Council" and urged Frey to veto the bill and instead allow time for the state's rideshare task force to complete its research.
Uber sent an email to its riders on Monday, urging them to contact the Mayor and City Council to ask them to oppose the move. Uber said its riders sent over 700 emails on Thursday.
In its email, Uber said the legislation could "greatly limit" its ability to remove unsafe drivers from the platform and increase the cost of rides.
"If this bill were to pass, we would unfortunately have no choice but to greatly reduce service, and possibly shut down operations entirely," Uber wrote.
In an email to City Council on Wednesday, Frey said he was concerned about the ordinance.
"This ordinance stands to significantly impact our city in terms of worker protections, public safety, disability rights, and transportation mode shift goals," he said. After meeting with a broad group of stakeholders, Frey said "It is clear that we must allow more time for deliberation."
After the ordinance passed on Thursday, Ally Peters, spokesperson for the Office of Mayor Frey told CNN via email, "As the mayor laid out in his letter to the City Council yesterday, he supports drivers being paid more.
In recent years, states have attempted to pass legislation regarding the growing "gig economy," or freelance work through apps like Uber and Grubhub.
In 2020, California passed Prop. 22, backed by more than $200 million from the most influential gig economy companies. The controversial ballot measure allows the companies to treat drivers as independent contractors rather as employees. Though it was a major win for the likes of Uber and Lyft, it did include a minimum earnings guarantee (though it doesn't include the time a driver spends waiting for a gig).
In June, New York City announced a new minimum pay-rate for app food delivery workers amid the rise in use of services like Uber Eats and DoorDash since the pandemic. Uber and other food delivery apps sued the city in July, maintaining that the law would hurt delivery workers more than help them.