For Members Only: Alpha Kappa Alpha Sorority Launches Historic Credit Union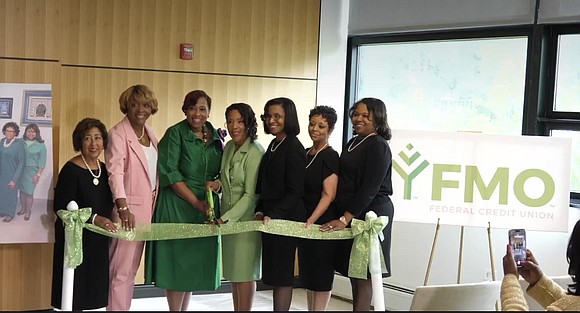 Alpha Kappa Alpha Sorority, Inc. has made history with the grand opening of its groundbreaking financial institution, the "For Members Only" (FMO) Credit Union. The ribbon-cutting ceremony took place at the organization's headquarters in Chicago, prior to the 2023 Leadership Seminar.
As the first Black-owned, women-led, sorority-based digital banking institution in the United States, the FMO Credit Union represents a significant milestone. The organization took to Instagram to share its excitement, highlighting that some Sisters even signed up for accounts on-site.
The sorority, established 115 years ago, had been planning the credit union for several years, with a focus on fostering economic and financial stability for women of color. Danette Anthony Reed, international president and CEO of AKA Sorority, emphasized the importance of showcasing their financial prowess, stating, "You have to start doing things so folks know we know how to control our money."
During its inaugural year, FMO will offer members primary savings, loans, and various other banking services. Deardra Hayes-Whigham, a board member of FMO, expressed the organization's commitment to investing in their own community, remarking, "We want to invest in what we own."
AKA sorority member Monica Teal expressed her enthusiasm, stating, "It's just awesome to know we'll have the opportunity to actually do something financial." FMO will cater to AKA sorority members and their immediate families, as well as employees of both the credit union and the organization itself. Terri Bradford Eason, FMO's executive director, highlighted the unique ownership structure, noting that every member will become an owner of the credit union.
FMO Federal Credit Union is chartered, regulated, and insured by the National Credit Union Administration, ensuring its compliance with industry standards. This remarkable achievement further demonstrates the AKA sorority's commitment to creating new establishments that uplift their community, following their recent collaboration to transform the former St. Louis home of the sorority's founder into a museum.
With the FMO Credit Union, Alpha Kappa Alpha Sorority, Incorporated® has taken a significant stride towards building economic wealth and empowering its members to reinvest their income for a prosperous future.