Adidas clearing out more Yeezy shoes in second wave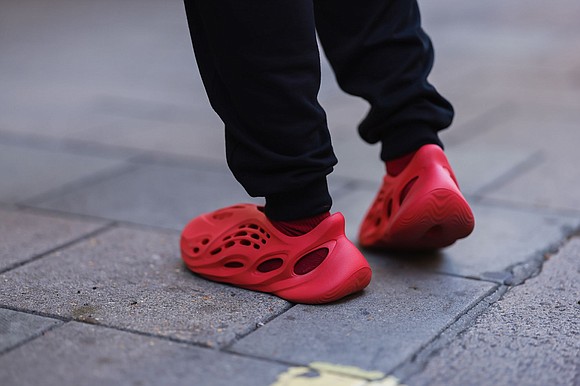 Originally Published: 28 JUL 23 11:22 ET
By Parija Kavilanz, CNN
New York (CNN) — Adidas is releasing a second wave of Yeezy shoes into the market as it moves to clear out the inventory of its defunct collaboration with Ye, formerly known as Kanye West.
The sportswear company had been under pressure from investors to determine what to do with the merchandise after Adidas, in 2022, terminated its partnership with Ye because of his offensive and antisemitic remarks.
Adidas disclosed in May that it would sell the remaining Yeezy stock "and donate money to the organizations that are helping us and that was also hurt by Kanye's statements."
The company had previously said it expected to lose $1.3 billion in revenue this year because it was unable to sell the designer's Yeezy clothing and shoes. But strong sales so far of leftover Yeezy inventory is helping it to recoup some of its losses, the company said.
The latest round of Yeezy product clearance following the May release of unsold merchandise will be made available to shoppers through August in the US and worldwide with Adidas committed to donating a "significant amount to selected organizations working to combat discrimination and hate, including racism and antisemitism."
The merchandise includes 2022 products from the Yeezy brand that will be sold online only..
–CNN's Jordan Valinsky contributed to this story