Barrett-Jackson to Bring The World's Greatest Collector Car Auctions to Louisiana for Inaugural New Orleans Auction, September 28-30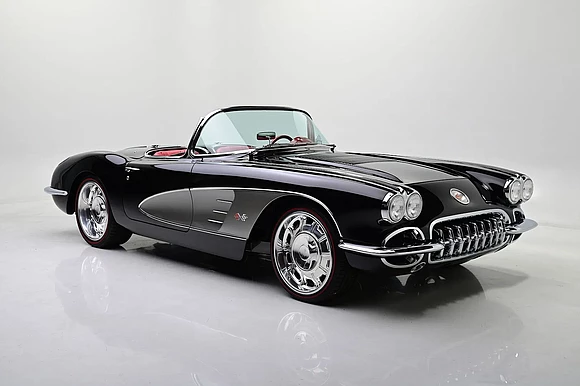 Barrett-Jackson, The World's Greatest Collector Car Auctions, is shifting into high gear for its inaugural New Orleans Auction, September 28-30, at the New Orleans Ernest N. Morial Convention Center. Barrett-Jackson will usher in its premiere automotive lifestyle event to Louisiana for the first time with a broad range of original muscle cars, customs, modern supercars and collectible late model vehicles. The event will also include dozens of interactive exhibitor displays, Thrill Rides with Dodge and Toyota, celebrities, live music and more, all while being broadcast on live television.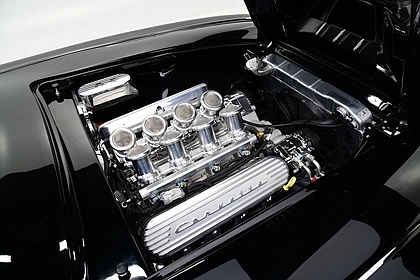 "Our New Orleans debut will be one of the most exciting celebrations of the automotive lifestyle this year," said Craig Jackson, chairman and CEO of Barrett-Jackson. "Our inaugural event will showcase a stunning selection of collector cars, providing enthusiasts with a unique opportunity to witness automotive history in the making. Capturing the spirit of New Orleans while delivering the excitement and prestige synonymous with Barrett-Jackson's auctions, we look forward to creating an unforgettable experience."
Hundreds of sought after and highly desirable collector cars will cross the world-famous auction block in New Orleans for the first time. Two early highlights include a 1968 Ford Mustang 428 Cobra Jet Lightweight, which is one of just 20 lightweight 1968 Cobra Jets built, and a custom 1958 Chevrolet Corvette convertible powered by a GM LS3 engine.
The 1968 Ford Mustang 428 Cobra Jet is listed in the 428 Cobra Jet Registry and is one of 20 lightweight cars of the 50 total 1968 Cobra Jets built. A historically significant Mustang, it was raced by Gene Turnage at Music City Speedway in C-Stock for about a decade. In the late 1970s it was built into a Super Stock car for Jeff Velde. Painted in Wimbledon White and equipped with a black vinyl interior, it features a heavy-duty 4-speed manual transmission, manual drum brakes and a 3.89:1 rear axle ratio. This Mustang was also a Hemmings Muscle Car of the Year finalist in 2013.
The black Resto-Mod 1958 Chevrolet Corvette was meticulously crafted and just completed in March of this year with only test miles driven on it. Powered by a new 6.2-liter LS3 V8 engine with a 4-speed automatic transmission, it rides on an Art Morrison IRS chassis with both independent front C7 and rear suspensions, fully adjustable RideTech coilovers and one-off custom wheels. The interior is complete with rich red leather featuring double stitching and concaved custom seats with a hand-stitched custom billet steering wheel.
"Our inaugural New Orleans Auction promises to be an extraordinary celebration of automotive passion, heritage, and craftsmanship," said Steve Davis, president of Barrett-Jackson. "We've had an incredible year so far, demonstrating that this hobby remains vibrant and united in our passion for vehicles like those that will cross the block in New Orleans. The southern part of our great nation has a rich car culture, and we look forward to gathering our collector car family for a one-of-a-kind celebration in New Orleans this September."
Collector car enthusiasts interested in registering to bid at Barrett-Jackson's inaugural New Orleans Auction may do so here. Those interested in being a part of the excitement may also consign their collector vehicle here.
Advance tickets to the event are available here. On Location, Barrett-Jackson's official hospitality partner, is offering several immersive VIP Experience packages for guests to join the action on the auction block, enjoy premium hospitality and connect with like-minded enthusiasts like never before. To learn more about On Location's offerings, click here.
Join Barrett-Jackson's online conversation with #BarrettJackson and #BJAC on Facebook, Twitter, Instagram and YouTube.