Discovering the Charming Charisma of Door County: A Year-Round Getaway Guide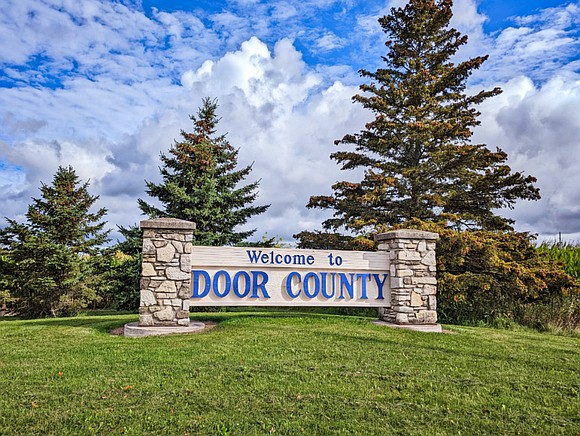 Nestled on the eastern edge of Wisconsin, Door County is a hidden gem that captivates visitors with its breathtaking natural beauty, quaint villages, and vibrant arts scene. Whether you're seeking outdoor adventures, cultural experiences, or simply a relaxing escape, this enchanting peninsula offers a little something for everyone. Join us as we explore some of the highlights of Door County, from delightful playhouses to mouthwatering dining experiences, and everything in between.
For theater enthusiasts, a visit to Third Avenue Playworks is a must. Located in the heart of Sturgeon Bay, this charming playhouse showcases a variety of performances throughout the year, ranging from classic plays to contemporary productions. Immerse yourself in the magic of live theater and let the talented actors transport you to different worlds, evoking a range of emotions. Whether you're a seasoned theatergoer or a first-time attendee, Third Avenue Playworks is sure to leave you with unforgettable memories.
Dinner at Clover and Zot Public House:
When it comes to dining, Door County has no shortage of delectable options. One standout establishment is Clover and Zot Public House, located in Ephraim. With its cozy atmosphere and farm-to-table philosophy, this restaurant takes pride in sourcing ingredients locally and crafting innovative dishes that celebrate the flavors of the region. Indulge in mouthwatering creations like the roasted beet salad with goat cheese or the pan-seared whitefish with herb-infused butter sauce. Pair your meal with a selection from their extensive wine list, and savor the culinary delights that Door County has to offer.
A visit to Bjorklunden:
For a dose of tranquility and natural beauty, Bjorklunden is a hidden gem waiting to be discovered. Situated along the picturesque shores of Lake Michigan, this serene estate offers a retreat from the hustle and bustle of daily life. Take a leisurely stroll through the meticulously maintained gardens, or explore the walking trails that wind through the surrounding woodlands. You'll find a fascinating collection of Scandinavian art and artifacts inside the main lodge and leave with great knowledge of how Scandinavian historic roots are still planted throughout this region today. Bjorklunden is the perfect place to unwind, reconnect with nature, and find inspiration. And, while you're there, make sure you pull the rope to ring the bell!
Mayberry Carriages rides:
Step back in time and experience the charm of a horse-drawn carriage ride with Mayberry Carriages. Located in Fish Creek, this family-owned business offers a delightful way to explore the village and its scenic surroundings. Climb aboard a vintage carriage, sit back, and enjoy the clip-clop of hooves as you meander through the charming streets and take in the quaint shops and historic buildings. It's a romantic and nostalgic experience that transports you to a bygone era.
For those with a taste for spirits, a visit to Door County Distillery is a must. This was my second time here, and going back made me have even more appreciation for their delicious wines and spirits. This craft distillery is known for its small-batch, handcrafted spirits made from locally sourced ingredients. I'd highly recommend taking a guided tour to learn about the distillation process and sample their award-winning spirits, including vodka, gin, brandy, and whiskey. Whether you're a connoisseur or a novice, the friendly staff will guide you through a tasting experience that will leave your taste buds tingling.
Door County Kayak and Bike (Cross-country electric scooter in Peninsula State Park):
Embrace the outdoors and explore the natural wonders of Door County with a cross-country electric scooter adventure in Peninsula State Park. Rent an electric scooter from Door County Kayak Bike and embark on a thrilling ride through the park's scenic trails. Cruise along the shoreline of Lake Michigan, breathe in the fresh air and soak in the stunning vistas. The electric scooters make it easy to navigate the terrain while minimizing your environmental impact. Whether you choose a self-guided adventure or join a guided tour, this eco-friendly activity allows you to connect with nature while enjoying a thrilling ride.
Speaking of eco-friendliness and environmental impact, during your time in Door County, visit The Ridges Sanctuary. As Wisconsin's first land trust, this protected area is a haven for nature lovers and birdwatchers. Explore the network of trails that wind through diverse ecosystems, including forests, wetlands, and the iconic Ridges dunes. Keep an eye out for rare bird species, including the endangered piping plovers. The sanctuary also offers educational programs and guided hikes, providing insights into the region's unique natural heritage.
White Gull Inn in Door County:
Finally, no trip to Door County would be complete without a fish boil. Experience the timeless tradition of a fish boil at the White Gull Inn in Door County. This historic inn offers visitors a unique opportunity to partake in a beloved regional tradition. The fish boil experience at the White Gull Inn begins with a captivating demonstration led by the master boiler, who skillfully boils local whitefish, red potatoes, and sweet onions in a large cauldron over an open fire. The perfectly cooked fish is then served alongside buttery boiled potatoes, coleslaw, fresh bread, and delectable homemade cherry pie. Communal dining creates a sense of camaraderie among guests, as they savor the delicious meal, share stories, and immerse themselves in the rich cultural heritage of Door County. The White Gull Inn's fish boil is a must-try for those seeking a memorable culinary experience that celebrates both tradition and community.
Door County's enchanting charisma extends throughout the year, offering a wealth of experiences for every traveler. From captivating performances and exquisite cuisine to natural wonders and outdoor adventures, this charming destination is a treasure waiting to be discovered. So, pack your bags and embark on a journey to Door County, where the allure of this enchanting peninsula awaits your arrival.
Plan your trip now: Visit https://www.doorcounty.com