NN Body to Host Self-Care Day this Saturday at Galleria Mall Boutique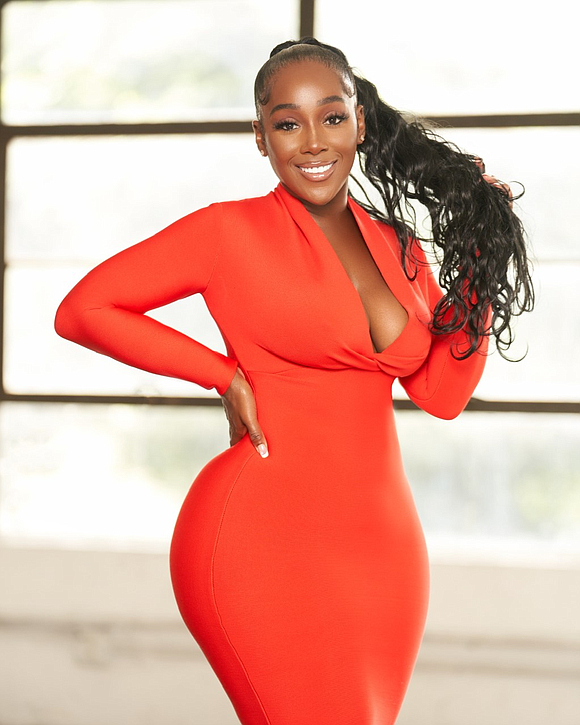 Nathalie Nicole, Founder & CEO of NN Body Co., a Black Woman-Owned fashion activewear and self-care boutique in Houston's Galleria Mall, is hosting "Self-Care Saturday" this Saturday, March 25, 2023, from 12pm-6pm!

The NN Body special event is like a self-care open house designed to help individuals learn about the importance of taking time out for what matters and simple ways to make self-care a priority, while enjoying a little on-the-spot pampering and wellness indulgence! The Self-Care Day will offer Vitamin and Hydration IV Therapy, Makeup Tutorials, Mocktails, discounts, products, resources, and some healthy conversation to help boost wellness, confidence, and relieve stress!
"It's easy to forget to take time for ourselves, but taking even a few minutes each day to do something to boost your physical, mental, or spiritual health is key to living a happier, more balanced life," said Nathalie Nicole, Founder & CEO of NN Body Co. "The goal for Saturday's event is to help raise awareness on the importance and benefits of self-care and give people some examples and ideas of little ways we can make a shift to focus more on our own wellbeing, without feeling selfish or awkward about it."
Nicole, an accomplished entrepreneur, consultant, and author, launched NN Body Co. in the Galleria Mall in 2020 with a goal to make the space a complete self-care destination in Houston. The boutique features a gorgeous collection of stylish, well-made signature athleisure apparel, activewear, swimwear, and eco-beauty and natural wellness products created to help support women with self-care and healthy lifestyle options!
On Thursdays, NN Body offers Trap Yoga for beginners and regularly hosts networking opportunities and special community events geared to help women with wellness and success in every area of life. Nicole even developed an NN Body Self-Care Box, released monthly in limited quantities, with full-sized skin and beauty products, wellness products, and athletic wear and swimwear from NN Body's signature collection, curated to make uplifting the body, mind, and soul a little easier for ALL women!



"I know prioritizing and incorporating self-care into your busy, daily life isn't always easy," said Nicole. "For me, it took an overbooked schedule, and a battle with PTSD and depression to understand that self-care lays a foundation for wellness in every area in your life, and I want to share that gift with other women."
Self-Care Saturday at NN Body (5085 Westheimer Rd., Suite 8000 – next to Forever 21 in the Galleria Mall) is free to attend this Saturday from 12pm-6pm. Walk-ins are welcome, but reservations are encouraged at https://www.eventbrite.com/e/nnbody-self-care-day-tickets.