Bhansali collaborates with Cardi B for the 2023 Met Gala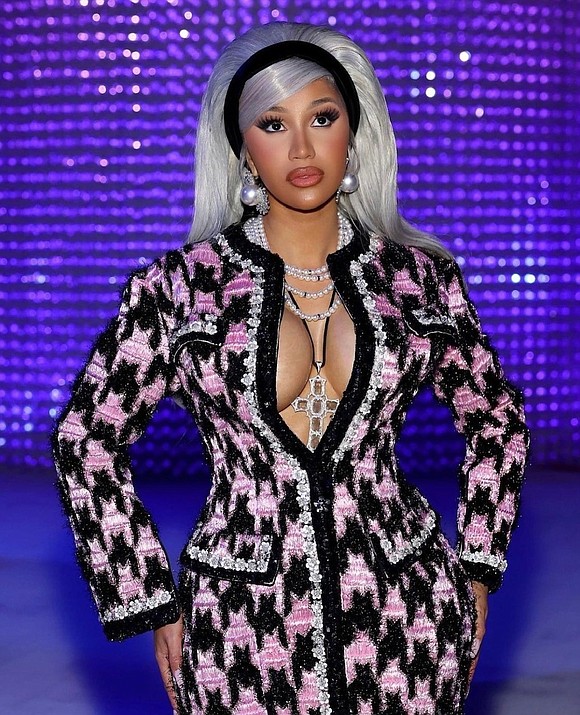 On Monday, May 1, 2023, Bhansali debuted its custom cross necklace on Cardi B, American rapper, at the Met Gala. The necklace belongs to the HEIRLOOMS collection, a limited edition collection of one-of-a-kind works of art designed by Samir Bhansali and his daughter Anar Bhansali. The pieces reflect Samir's rich heritage and wisdom, while Anar infuses the collection with fresh, contemporary ideas. HEIRLOOMS celebrates the beauty that emerges when different perspectives merge.
"As the daughter of the pioneering jewelry designer Samir Bhansali, I have had the privilege of growing up with jewelry design as an integral part of my life. While my father's work has been a constant inspiration, I have also brought my own unique perspective to our family's jewelry-making tradition.
As a designer, I strive to incorporate fresh ideas and modern sensibilities into my designs, while also honoring my rich heritage and the wisdom of my father. With my father's pioneering use of slice diamonds as a foundation, I have infused contemporary elements into his signature style, creating a collection of limited edition pieces that are both timeless and relevant to today's fashionable woman."
Bhansali Website: https://bhansali.us/
Bhansali Instagram: https://www.instagram.com/bhansaliofficial/