5 ways a debt default could affect you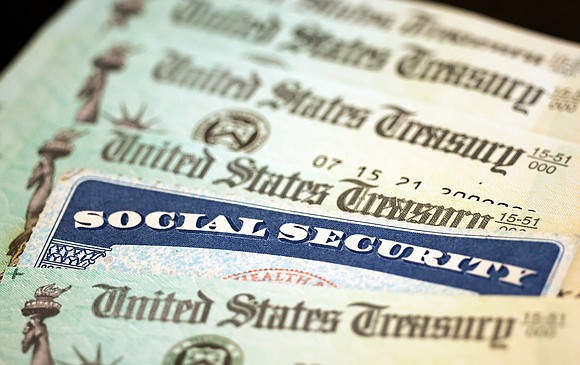 Originally Published: 02 MAY 23 16:43 ET
By Tami Luhby and Elisabeth Buchwald, CNN
(CNN) -- President Joe Biden and House Republicans may have as little as a month to prevent the US from defaulting on its debt, which would impact millions of Americans and unleash economic and fiscal chaos here and around the world.
Treasury Secretary Janet Yellen warned Monday that the government may not be able to pay all of its bills in full and on time as soon as June 1. However, the forecast was uncertain, and the default date might come several weeks later, she said. The US hit its $31.4 trillion debt ceiling in January, and Treasury has been using cash and "extraordinary measures" to satisfy obligations since then.
Just what would happen if the nation defaults on its debt is unknown since it's never actually happened before. A close call in 2011 roiled the financial markets and prompted Standard & Poor's to downgrade the US' credit rating to AA+ from AAA.
Yellen gave a sense of the turmoil it would cause in her letter to House Speaker Kevin McCarthy on Monday.
"If Congress fails to increase the debt limit, it would cause severe hardship to American families, harm our global leadership position, and raise questions about our ability to defend our national security interests," she wrote.
To be clear, a debt default doesn't mean all payments would stop and people would permanently lose out on money they are owed. Treasury would have the funds to satisfy some obligations, but it's not certain how the agency would handle the disbursements. Much would also depend on how long it takes Congress to address the borrowing cap.
"Tens of millions of people across the country who expect payments from the federal government may not get them on time," said Shai Akabas, director of economic policy at the Bipartisan Policy Center.
Here are five ways that Americans could be affected by debt default:
Social Security payments
About 66 million retirees, disabled workers and others receive monthly Social Security benefits. The average payment for retired workers is $1,827 a month in 2023.
Almost two-thirds of beneficiaries rely on Social Security for half of their income, and for 40% of recipients, the payments constitute at least 90% of their income, according to the National Committee to Preserve Social Security and Medicare.
These payments could be delayed in a debt default scenario, though it's possible Treasury could continue making on-time payments because of the entitlement program's trust fund, Akabas said.
The benefits are disbursed four times a month, on the third day of the month and on three Wednesdays. Roughly $25 billion a week is sent out, according to the Congressional Budget Office.
"Even a short delay in the payment of Social Security benefits would be a burden for the millions of Americans who rely on their earned benefits to pay for out-of-pocket health care expenses, food, rent and utilities," Max Richtman, the committee's CEO, said in a statement.
Many other government payments could also be affected, including funding for food stamps; federal grants to states and municipalities for Medicaid, highways, education and other programs; and Medicare payments to hospitals, doctors and health insurance plans.
Federal employees and veterans benefits
More than 2 million federal civilian workers and around 1.4 million active-duty military members could see their paychecks delayed. Federal government contractors could also see a lag in payments, which could affect their ability to compensate their workers.
Also, certain veterans benefits, including disability payments and pensions for some low-income veterans and their surviving families, could be affected.
"Such calamity would place further stress on our servicemembers, retirees, and veterans, as well as their families, caregivers, and survivors," Rene Campos, senior director of government relations for the Military Officers Association of America, said in a blog post. "Though life in uniform is not always predictable, those who serve or have served their country expect their country to honor their commitment to service."
About $25 billion in pay or benefits for active-duty members of the military, civil service and military retirees, veterans and recipients of Supplemental Security Income is sent out on the first day of the month, according to the CBO.
Financial markets
Americans' investments would take a direct hit. Case in point: Markets had what was then their worst week since the financial crisis during the 2011 debt ceiling standoff after the Standard & Poor's downgrade.
Even if the debt ceiling impasse is resolved soon after a default, stocks could shed as much as a third of their value. That would wipe out around $12 trillion in household wealth, according to Moody's Analytics.
Borrowing costs
If a default occurs, yields on US Treasuries will inevitably rise to compensate for the increased risk that bondholders won't receive the money they're owed from the government.
Since interest rates on loans, credit cards and mortgages are often based on Treasury yields, the cost of borrowing money and paying off debt would rise. That's on top of the increased costs Americans are already facing from the Federal Reserve rate hikes.
Families and businesses would also have a tougher time getting approved for lines of credit since banks would have to be more selective about to whom they loan money. That's because their costs of borrowing money will also rise, which limits the amount of money they can lend out.
The economy
A debt default could trigger an economic downturn, which would prompt a spike in unemployment. It would come at a particularly fragile time -- when the nation is already dealing with rising interest rates and stubbornly high inflation.
How much damage would be done would depend on how long the crisis continues. If the default lasts for about a week, then close to 1 million jobs would be lost, the unemployment rate would jump to about 5% and the economy would contract by nearly half a percent, according to Moody's.
But if the impasse dragged on for six weeks, then more than 7 million jobs would be lost, the unemployment rate would soar above 8% and the economy would decline by more than 4%, according to Moody's. The effects would still be felt a decade from now.
"It would be a body blow to the economy, and it would be a manufactured crisis," said Bernard Yaros, an economist at Moody's.