HYUNDAI CRADLE GEARS UP FOR 8TH MOBILITY INNOVATORS FORUM, EXPLORING 'RE-VISION & RE-VALUE'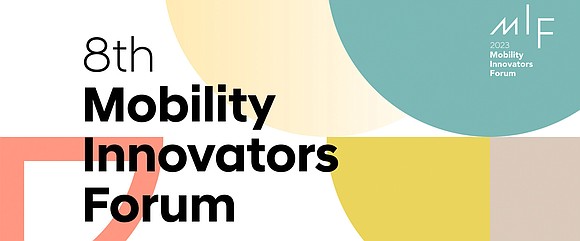 Hyundai Motor Group (the Group) announced today that Hyundai CRADLE Silicon Valley will host the eighth annual Mobility Innovators Forum (MIF) on November 2nd at the Fort Mason Center, San Francisco.
'Re-Vision & Re-Value' will be the theme of this year's MIF in which participants can share insights on emerging mobility innovations and highlight why now is the crucial moment to reevaluate the visions and values within the mobility industry.
"We are extremely excited to once again host MIF in San Francisco with a distinguished roster of speakers addressing this year's theme of 'Re-Vision & Re-Value' for a fast-changing mobility industry," said Heungsoo Kim, EVP and Head of Global Strategy Office of Hyundai Motor Group. "With so many aspects of the mobility industry being dynamically affected by global events and post-pandemic uncertainties, we look forward to hearing from mobility innovation experts re-evaluating or re-affirming their visions of the future."
The event will kick off with a powerful keynote speech from Marc Raibert, Executive Director of the AI Institute and will follow with in-person discussions held between mobility industry leaders, innovators, startups, and investors from various sectors.
MIF 2023 will include a series of talks with diverse topics such as the future of robotics, a higher level of product design, entrepreneurial reinvention through first principles, and the role of developers in the future of mobility.
Other featured speakers who will participate in the conference include: Gary Silberg, Global Leader of Automotive at KPMG; Ken Goldberg, William S. Floyd Distinguished Chair in Engineering of UC Berkeley; and Laura Major, CTO of Motional.
On the MIF website, visitors can learn more about the MIF agenda, its speakers, as well as the startups that will be showcased during the event.
Hyundai CRADLE Silicon Valley has hosted MIF since 2016, leveraging the unique innovation ecosystem of Silicon Valley. MIF has been a platform for Silicon Valley innovators to come together, exchange ideas, and foster new concepts while serving as the focal point in gathering insights for the Group's future mobility direction.
More information about Hyundai Motor Group can be found at: http://www.hyundaimotorgroup.com