J.D. Silva & Associates Gives Thanks by Giving Back with 500-Turkey Giveaway and Free Family Fall Festival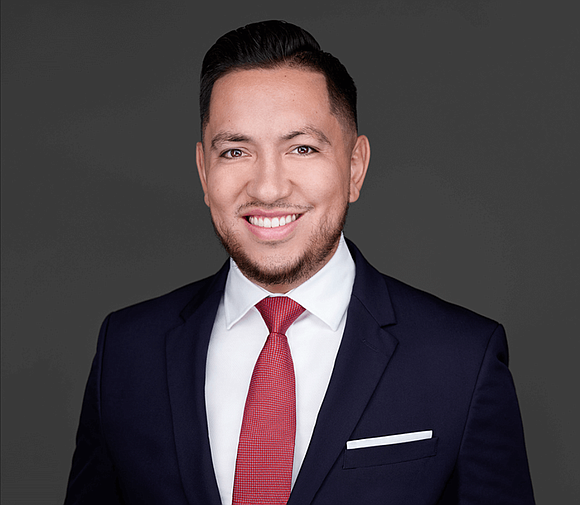 WHAT: J.D. Silva & Associates 500-Turkey Thanksgiving Giveaway & Free Fall Festival

WHEN: Sunday, November 19, 2023
TIME: 12:00pm-4:00pm
WHERE: J.D. Silva & Associates new Lawplex Site- 13965 South Fwy, Pearland, TX 77047

PEARLAND, TX- November 6, 2023: J.D. Silva & Associates, a distinguished Texas-based veteran and minority-owned personal injury and criminal defense law firm, is giving thanks by giving back to the community this holiday season with a 500-Turkey Thanksgiving Giveaway and Free Family Fall Festival!
The festive giveaway event will take place on Sunday, November 19, 2023, from 12pm to 4pm at the site of J.D. Silva & Associates' new Lawplex development, located at 13965 South Fwy, in Pearland, Texas.

The big-hearted law firm is set to give away 500 turkeys to help families in need put a nice meal on the table this Thanksgiving! In addition to the turkey giveaway, families can enjoy a Free Fall Festival event, featuring a range of activities for all ages, including Food Trucks, a Petting Zoo, Bounce Houses, Live Music, Face Painting, a Photo Booth and Family Photo Ops, and more, all provided at no cost to the community by J.D. Silva & Associates!
"We wanted to do something more joyful and festive for families than just having them pull up in their cars to pick up a free turkey," said Johnathan D. Silva, Founder and Managing Partner of J.D. Silva & Associates. "The giveaway will be a full-on celebration to kick off the holiday season in the spirit of togetherness and gratitude, with plenty of fun activities for everyone to enjoy. We are truly grateful for all of our blessings and couldn't be more excited to share those blessings with the Pearland community."
Established in 2018 by Johnathan D. Silva, a US Navy veteran, J.D. Silva & Associates has earned a reputation as a trusted law firm dedicated to personal injury and criminal defense. With the inclusion of Managing Partner Sharrard Owens in 2020, the firm proudly stands as a minority and black-owned company, committed to serving clients and the community with diversity and inclusivity.

The attorneys at J.D. Silva & Associates bring a wealth of diverse experiences, educational backgrounds, and formidable legal acumen to the community, with a team of multilingual lawyers collectively devoted to championing the rights of individuals and families.

J.D. Silva & Associates also maintains a strong philanthropic commitment to the community. In addition to the Thanksgiving Giveaway, the firm recently supported the educational needs of local teachers and students by providing free lunches, back-to-school survival kits for teachers, and a full classroom technology and supply upgrade for a teacher in need during the current school year!
The J.D. Silva & Associates Thanksgiving Turkey Giveaway and Free Family Fall Festival will be held on the future site of the firm's exciting new 42,400 sq ft Lawplex building. No pre-registration is necessary for the event. Turkeys will be given away on a first-come, first-served basis, limited to one turkey per family, and everyone in the community is invited to enjoy the free family activities on November 19!

For more information, visit https://jdsilvalaw.com.