Celebrate OysterFest at Fish City Grill and Half Shells Nov. 7-20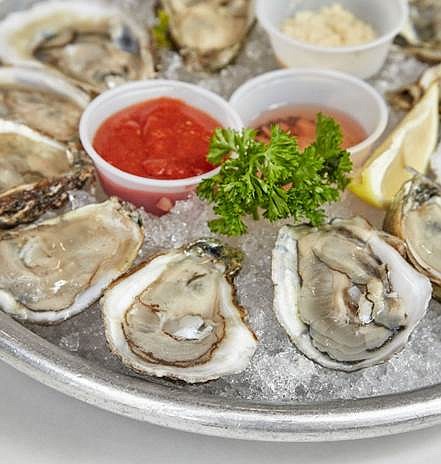 Historically, oysters were thought of as a delicacy, but since the 19th century, these tasty bivalves have been more approachable for the average person.
From Nov. 7-20, Fish City Grill and Half Shells locations are celebrating this seafood specialty by bringing back their beloved OysterFest menu. Diners can enjoy an expanded array of featured oyster preparations including some old favorites, new dishes and classic specialties.
While the restaurants always carry a collection of Gulf and East Coast oysters, during this special festival there are even more bivalves to love. Featured OysterFest menu items include:
· Oysters Rockefeller - Gulf oysters, creamy spinach, applewood smoked bacon, Parmesan and a hint of Pernod, $16.99
· Sriracha Thai Chili Oysters – Panko-fried oysters, sriracha Thai chili sauce, slivered green onions, $15.99
· Chargrilled Chimichurri Oysters - Gulf oysters, red chili chimichurri, Parmesan cheese, $16.99
· Chargrilled Bourbon Street Oysters - Gulf oysters, lemon pepper Parmesan butter, $16.99
· Oyster Sliders - Fried oysters, lettuce, tomato, red onion, pickles, creole mayo, $14.99
· Oyster Nachos - Fried oysters, chipotle tartar sauce, fresh pico de gallo, $12.99
· Thunder Cove PEI Black Magic Fresh Shucked Oysters - 3" oysters, moderate salinity, vegetal finish, $19.99/half dozen
During Oysterfest, the restaurant is featuring La Marca Prosecco as a perfect pairing for only $12 a glass. Pricing and availability may vary by location.
For more information on locations and hours, visit FishCityGrill.com.