Fall Festival & 1,000 Turkey Giveaway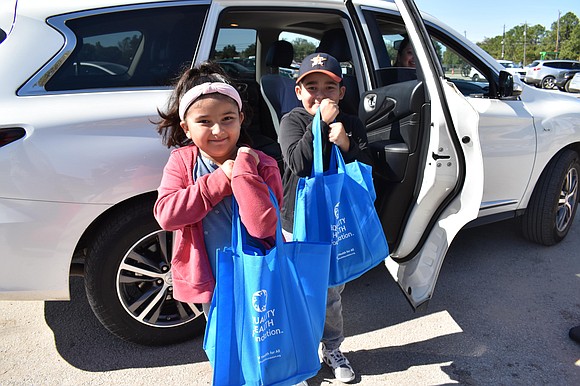 Equality Health Foundation in partnership with Aldine Independent School District, with support from Health Innovator sponsor Community Health Choice, is pleased to present its 3rd Healthy Fall Festival and 1,000 Turkey Giveaway happening Saturday, November 18, from 8:30 a.m. to 12:30 p.m. at the M.O. Campbell Center in Houston, Texas.
The Healthy Fall Festival is a community celebration designed to kick off the holiday season with an abundance of gratitude and thanksgiving. Included will be free immunizations, vaccines and flu shots, health education sessions, mammograms and breast health screenings, diabetes testing, and community resources and information. There will also be a Healthy Bag Giveaway, raffles and a variety of fresh fruit and produce with a frozen turkey (while supplies last), among other nutritious essentials, for each family.
"Providing individuals with resources to promote optimal health and well-being in the Aldine Independent School District is our objective," said Tomás León, Equality Health Foundation president. "We aim to collaborate with local public-private partners to reach more families this year to help support healthy and thriving communities."
Equality Health Foundation is a nonprofit organization that aims to level the healthcare playing field in culturally diverse and underserved communities. The goal is to expand access to whole person care, accelerate health education, and eliminate health inequalities so that everyone has an opportunity to lead healthier and longer lives.
"The Healthy Fall Festival meets an important need for our students and their families," said Latashia Abrams, Director of Family and Community Engagement at Aldine Independent School District. "Providing health and wellness screenings, vaccines, fresh produce and 1,000 Thanksgiving turkeys facilitates social connection and well-being through a variety of essential resources."
This event attracts residents and community-based organizations from Harris County and beyond. The organization welcomes the participation of sponsors at partnership levels including Health Innovator ($10,000) Health Champion ($5,000), Health Advocate ($2,500), and Health Supporter ($1,500). Registration for exhibitor space is available for nonprofit, community-based organizations at no cost.
For more information on the 3rd Healthy Fall Festival, please visit equalityhealthfoundation.org/festival/healthy-fall-festival-texas/.