Legal, Grassroots Gains Against 'Most Pervasive Violence'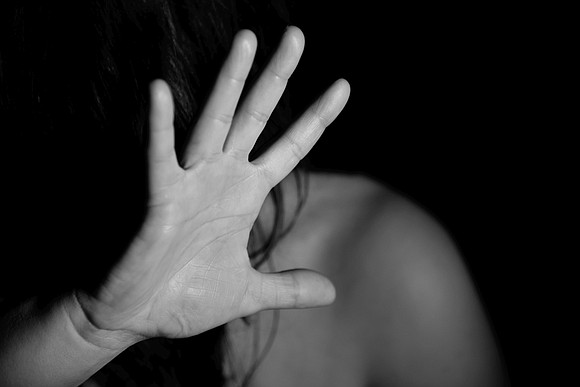 By Selen Ozturk
50 years ago, a domestic violence survivor wanting to tell someone about their abuse could expect silence.
Today, domestic violence is recognized as the oldest and most pervasive form of violence, and a nationwide movement is growing to counter the assumption that it is an inevitable part of the fabric of our social lives.
At a Friday, Nov. 3 Ethnic Media Services virtual news briefing cosponsored by Blue Shield of California Foundation, activists, politicians, and survivors discussed recent efforts to fight domestic violence through legislation, court reforms, and grassroots mobilization.
The most dramatic indicator of progress against domestic violence, according to author, essayist, and veteran activist Angela Davis, was that unlike today, her childhood was suffused with silence around the issue. The assumption then was that nothing could be done "except solutions involving escape, but not changing the frame, not challenging whether violence was necessarily a part of human relationships." Davis' remarks – recorded from a presentation she made at a BSCF-Black Freedom Fund conference a week earlier – opened the news briefing.
She also noted that while there has been a sea change in public views of domestic violence, rates remain much the same. One in four women and one in six men in the U.S. will experience domestic violence in their lifetime, according to the Centers for Disease Control & Prevention.
Domestic violence has "been in most human societies for hundreds of years … yet is represented as a problem of the survivor," said Davis. "With all of the actions that have happened" since the topic joined public discourse in the 1970s — including activism, support groups and crisis centers — "the actual incidence of violence has not changed very much."
"Compared to then, we have made unimaginable progress," Davis concluded.
Sharing legislative progress against domestic violence, California State Senator Susan Rubio (D-22) said one bill she recently helped pass, SB-914, was the landmark, bipartisan HELP Act, requiring state-funded care facilities to help unhoused domestic violence survivors.
The choice that these survivors face between leaving the relationship to live on the street, or staying to be abused, "isn't a real choice," said Rubio. "There is no middle ground or solution."
Another bill, among the 25 that Rubio has authored on or about the issue, is a new version of her previous bill SB-273, The Phoenix Act, which extended the statute of limitations from its previous three — which had been unamended in 30 years — to five years for survivors to come forward. This year's version of the bill extends the statute to 15 years. It passed every committee and is now being held until January, she said.
Rubio also passed SB-1141, which changes the definition of domestic violence to include "coercive control" previously unrecognized in court — for example, "if someone is holding basic necessities like food, shelter, or finances, or taking or monitoring your phone, you can now use it as supporting evidence in court," she said. "Victims need to have a support system to walk away safely. Statistically, the danger of being harmed or murdered happens after separation."
Tina Swithin, domestic violence survivor and founder of grassroots family court resource organization One Mom's Battle, agreed that a facet of domestic violence severely under-addressed and often worsened by the family court system is post-separation abuse.
Drawing attention to this by sharing her own story of protecting her children while acting as her own attorney (being unable to hire one due to financial abuse), starting in August 2009 and ending six years later, Swithin said, "On the day I received my family court case number, I was assigned my own personal terrorist. We were in court 13 times in one year. Numerous CPS investigations labeled my ex-husband as a 'moderate risk,' but allowed my children to return every weekend. A custody evaluation during the first year prioritized my ex-husband's parental rights over my daughters' safety."
When she received a second custody evaluation in 2012, a different evaluator from the same agency validated her case. There is no "regulation, consistency, oversight or accountability" in family court, she said. "You can place the same case in front of five different judges and you will have five different outcomes. This has to change through training and education in the court system."
"What were business transactions and case numbers for them were my two- and four-year-old children's lives, and I'm considered one of the lucky ones," Swithin added. "The abuser's need for control doesn't end when the relationship does. Post-separation abuse is an extension of domestic abuse, and the family court system becomes the abuser's playground."
A case of overcoming post-separation abuse
Viji Sundaram, a reporter for The SF Public Press and co-founder of the nonprofit women's domestic violence advocacy group Narika, said that she discovered through her reporting on domestic violence that 80% of low-income U.S. litigants represent themselves, despite the fact that very few non-lawyers "know how to navigate the system."
The father of one such woman, Maryam, asked Sundaram to write a story about her. He had set his daughter up in an arranged marriage with a man who claimed a high-paying job in Silicon Valley, but who was later found to be working a low-paying job and making pornographic movies at home. By then she'd joined him from Pakistan.
When the husband asked Maryam to participate in the movies she refused. After they had a daughter, he asked again; when she refused again, he said, "If you don't do it, I'll have our daughter do it." Maryam fled back to Pakistan with her daughter. Though she contacted her husband there, he filed a missing persons report, rendering her a fugitive from justice.
"Working as a flight attendant with British Airways for the next three years, she was in constant fear that she'd be arrested wherever she landed," said Sundaram.
Rather than having Maryam defend herself, Sundaram found for her, through Narika, an attorney who, for $400 — "an unheard-of low amount" — proved from telephone dockets that Maryam had been in constant touch with this man. "The DA could have easily found this out without us seeking an attorney. Within a few months, Maryam was a free person, now remarried and quite happy," Sundaram added.
Hers was a clear case of "coercive control," continued Sundaram. "She wasn't beaten up, but she considered ending her life. This was only a few years ago. If only the progress we've made, like Senator Rubio's bill, was there, she could have sought relief through the courts instead of having to flee."