Jet Setters Ball '23: Lone Star Flight Museum Pays Tribute to Founder Robert L. Waltrip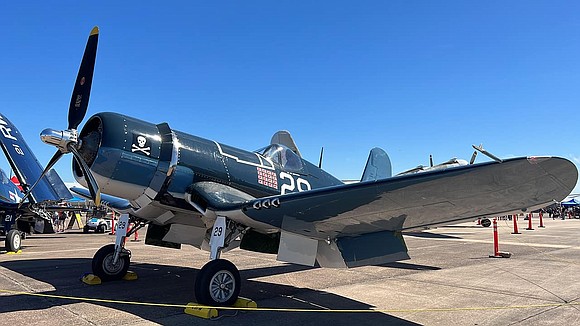 The Lone Star Flight Museum is set to host the Jet Setter's Ball '23 on Saturday, November 11. This year's fundraising gala pays tribute to the museum's founder, Robert L. Waltrip, celebrating his accomplishments, philanthropic endeavors, and life. The evening promises to be a memorable occasion with over 500 guests and supporters in attendance.
Gala co-chairs, including Kelly and David Rose and Megan and Jason Ryan, will graciously welcome guests to an elegant French Riviera-themed event in the museum's Heritage Hangar. The venue is conveniently located at 11551 Aerospace Avenue, Ellington Airport, Houston.
The program, emceed by KPRC Channel 2 Meteorologist and Houston Newsmakers host Khambrel Marshall, commences at 8 p.m. and features a cocktail reception, a live auction, a sumptuous dinner, live music, and a captivating display of aircraft and exhibits, all under the enchanting Monte Carlo motif.
The evening is a fitting tribute to the late Robert L. "Bob" Waltrip, an individual whose passion for aviation and World War II aircraft inspired him to establish the Lone Star Flight Museum in 1985. He is also remembered as an incredible philanthropist, business leader, and the founder, chairman, and chief executive officer of Service Corporation International (SCI).
The gala is proud to have premier sponsors like CenterPoint Energy, ConocoPhillips, and Bette and Ralph Thomas, as well as support from key sponsors including Carolyn and Anthony Hall, Joan Skipper and Ed Peine, and the Strake Foundation.
Gala attendees can look forward to delightful experiences, including a creatively themed seated dinner by City Kitchen, dessert stations thoughtfully placed throughout the museum, and a selection of specialty cocktails served throughout the evening. The gala program also pays tribute to Veteran's Day and the bravery of those who have served our country.
The big board and live auction will offer fantastic travel and entertainment packages, featuring opportunities to attend the U.S. Open Tennis tournament, experience NASCAR racing, witness the NCAA Final Four, and enjoy unique wildlife encounters and upscale getaways.
The fun continues with tours inside remarkable aircraft and space shuttle simulators, STEM-based exhibits, and flight simulators. DJ Druw will keep the night lively with a dance-worthy music selection.
Lieutenant General Douglas H. Owens (ret) and the LSFM president and CEO express their pride in honoring Mr. Waltrip and his many accomplishments. They anticipate a fantastic evening where hundreds of guests come together to support the museum's mission and vision, which emphasizes how aviation inspires achievement and endless possibilities.
The Lone Star Flight Museum's Jet Setter's Ball aims to benefit the museum's aircraft collection and exhibits, support STEM education programs, and contribute to the preservation of Texas aviation history.
For tickets and information, please click here.