2 Chainz & Lil Wayne Drop "Long Story Short," New Single From Welcome 2 Collegrove Album, Arriving November 17th Via Def Jam Recordings
Chainz & Wayne to Person "Long Story Short" Monday Night 11/13 On Jimmy Kimmel Live!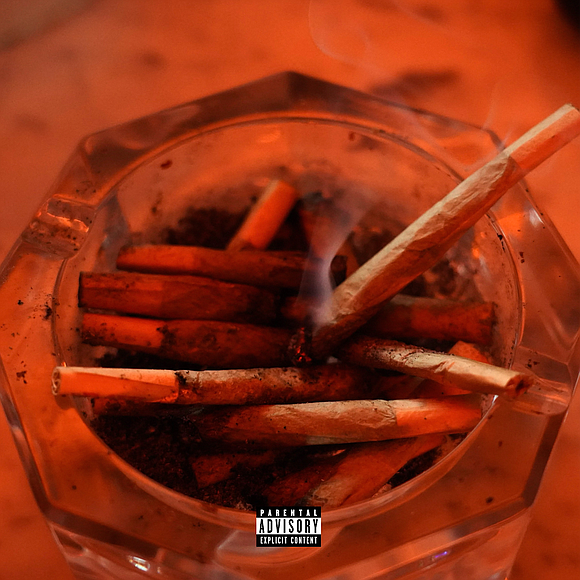 Multi-platinum, Grammy Award®-winning rappers 2 Chainz and his long-time friend and collaborator Lil Wayne keep the pressure high in the run-up to the November 17th arrival of their new album, WELCOME 2 COLLEGROVE, with the release of a new advance single, "Long Story Short," available at all platforms today via Def Jam Recordings.

On Monday night, November 13th, 2 Chainz and Lil Wayne will perform "Long Story Short" on Jimmy Kimmel Live! "Long Story Short" follows up "Presha," the album's first advance single released last month, which the duo premiered on The Tonight Show starring Jimmy Fallon. Watch the live performance HERE. Watch their interview with Jimmy HERE.
WELCOME 2 COLLEGROVE is the long-awaited sequel to ColleGrove, their first groundbreaking collaborative album (2016). ColleGrove is a portmanteau of Chainz' hometown, College Park, Georgia; and Wayne's hometown, Hollygrove, Louisiana.
PRE-ORDER/PRE-SAVE WELCOME 2 COLLEGROVE HERE.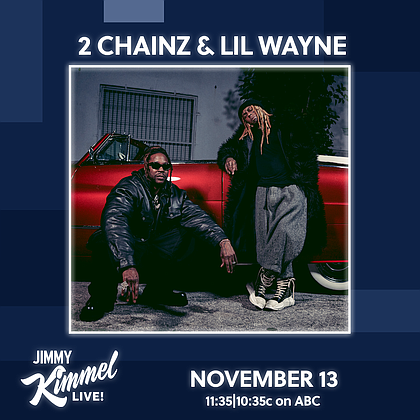 2 Chainz and Lil Wayne – both rap royalty in their own right – have been close friends and collaborators for nearly two decades, since Wayne first showed up in 2007 as a feature on the street classic "Duffle Bag Boy" by Playaz Circle. The single hit #2 on the Billboard Rap chart and Top 15 on the Hot 100. Other collabs by Chainz and Wayne over the years have included the RIAA-certified platinum tracks "Rich As Fuck" and Juicy J's strip club anthem "Bandz a Make Her Dance."
Over the course of his legendary career, 2 Chainz has sold over 10 million albums globally and amassed over 11.5 billion streams. Lil Wayne has cemented his legacy forever as "one of the best-selling artists of all time," tallying sales in excess of 100 million records worldwide with 35 million albums and 90 million digital tracks sold in the United States alone.
Visit https://shop.2chainz.com/ for updates on exclusive WELCOME 2 COLLEGROVE merch, customizable lithographs, limited edition autographed CDs, and more.
FOLLOW 2 CHAINZ: