A Celebration Of Excellence: The Prestige Weekend In Houston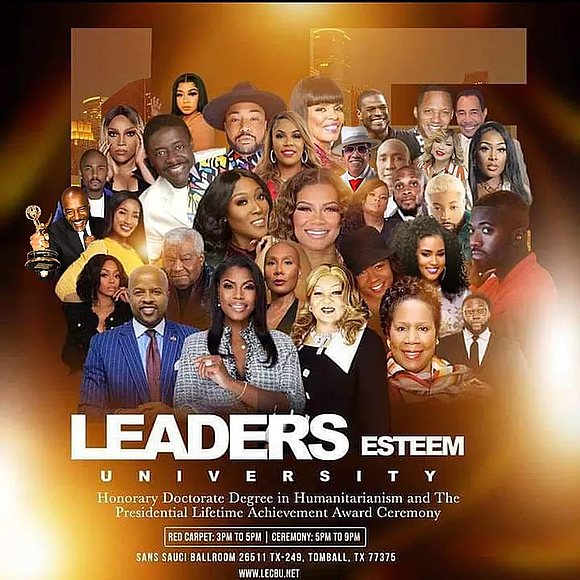 Houston is set to host a spectacular event that promises to be a celebration of excellence and achievement — the Prestige Weekend organized by Leaders Esteem Christian Bible University. This prestigious weekend, taking place from December 15th to December 18th, will be a series of events showcasing academic, social, and humanitarian accomplishments.
December 15th — The HBCU Prestige
The weekend kicks off with The HBCU Prestige, a platform to recognize and celebrate the rich heritage and contributions of Historically Black Colleges and Universities. It's a day dedicated to honoring the educational institutions that have played a pivotal role in shaping the future of countless individuals.
December 16th — The Prestige All White Affair
Get ready to dazzle in your finest white attire at The Prestige All White Affair on December 16th. This glamorous event is a night of sophistication, where attendees come together to enjoy an evening of elegance, entertainment, and camaraderie. It's a unique opportunity to connect with like-minded individuals and celebrate the power of unity.
December 17th — The Presidential Lifetime Achievement and Honorary Doctorate Degree in Humanitarianism
The highlight of the weekend arrives on December 17th with The Presidential Lifetime Achievement and Honorary Doctorate Degree in Humanitarianism. Leaders Esteem Christian Bible University will confer honorary doctorates upon individuals who have demonstrated outstanding commitment to humanitarian causes. This prestigious ceremony will not only recognize academic achievement but also celebrate the impact of these individuals on society.
December 18th — The Prestige Brunch
As the weekend comes to a close, attendees can enjoy The Prestige Brunch on December 18th. Hosted by the esteemed Dr. Verna Caddie, this brunch provides a relaxed and intimate setting for reflection on the events of the weekend. It's a time to share experiences, build connections, and savor the moments of inspiration and achievement.
Host- Dr. Verna Caddie
Sponsors:
953JAMZ.com
ABTP
Sans Souci Ballroom
Jolie Houston
Upscale Productions
KlassC Events and many others
The driving force behind this extraordinary weekend is none other than Dr. Verna Caddie. Her dedication and commitment to excellence are evident in the carefully curated events that make up the Prestige Weekend. Dr. Caddie's leadership and passion for fostering positive change are sure to make this weekend an unforgettable experience for all who attend.
For more information and inquiries about the Prestige Weekend, you can reach out to Dr. Verna Caddie at esteemuniversity@gmail.com.