Buzzing Bronx Phenom Sha GZ Unveils Debut Mixtape Ruthless GZ Out Today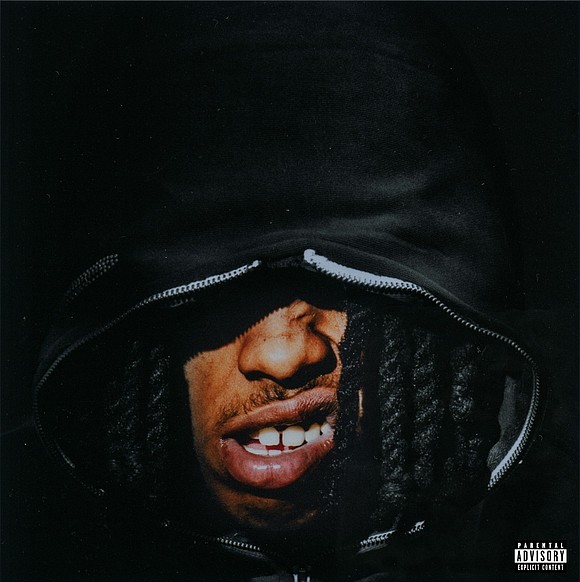 Leveling up once again with an uncompromising vision after generating over 100 million streams, 18-year-old buzzing drill phenomenon Sha Gz unleashes his anxiously awaited debut mixtape, Ruthless Gz, out today via Signal Records/Columbia Records. It stands out as the Bronx native's first proper body of work. Listen to the mixtape HERE. To celebrate the project's arrival, he will also share the music video to single "We Do A Lot" [feat. DThang] coming soon. Stay tuned to Sha's socials for the official release date.
On these 13 tracks, he ushers in another era for The Bronx as the borough's most fiery force of nature. During the opener "Free The Guys," pitched-up vocal squeals and charging 808s bulldoze a path for his bars to explode on impact. The track alternates between dynamic drill and Jersey Club-style cadences. In an ominous tone, he asks, "Where he at? I wanna know." Elsewhere, "Bet" [feat. Kyle Richh] hinges on off-kilter production courtesy of McVertt. Sha Gz leans into braggadocious verses over airy piano as Kyle Richh counters with a striking cameo between the hook, "Oh you tryna box? Bet." Then, there's "Bigger Picture (Living Life, In The Night GzMix)" [feat. Cheriimoya & Sierra Kidd]. His punchy rhymes pierce through a sizzling sample of the viral hit "Living Life, In The Night" revamped with drill-style production.
Plus, the tape boasts the sequel "The Purge 2" where his delivery weighs down on the string-laden beat. He raps, "I be laughing like this shit a joke," while he warns, "When I slide we don't switch up the plan."
Throughout this trip, you'll also catch recognizable samples from The Kid LAROI & Corbin, Ski Mask The Slump God & the late Juice WRLD, and XXXTENTACION. In the end, Ruthless Gz showcases a wide open lane for Sha GZ to take the crown on his own terms.
Check out the full tracklisting below.
The mixtape includes "Cheeeeks!" with Kenzo B in addition to "And I Don't Feel Bad" [feat. Sdot Gio and Jay Hound. Right out of the gate, it reeled in over 267K Spotify streams and 375K YouTube views on the music video. At the same time, the breakout "New Opp" has gathered over 85 million total streams and counting.
All signs point to Sha Gz's impending major mainstream infiltration.
He proves he's as Ruthless ever, and it's his time now!
TRACKLISTING:
Free The Guys
We Do A Lot (feat. Dthang)
Why
New Opp
Bet (feat. Kyle Richh)
Better Off Dead
Cheeeeks! (with Kenzo B)
Leave It At That
And I Don't Feel Bad (feat. Sdot Go & Jay Hound)
Bigger Picture (Living Life, In The Night GzMix) (feat. Cheriimoya & Sierra Kidd)
Rules
The Purge 2
Talk My Shit Pt 4