Astros ALCS Appearance Estimated to Bring $12.5M+ Per Game to Houston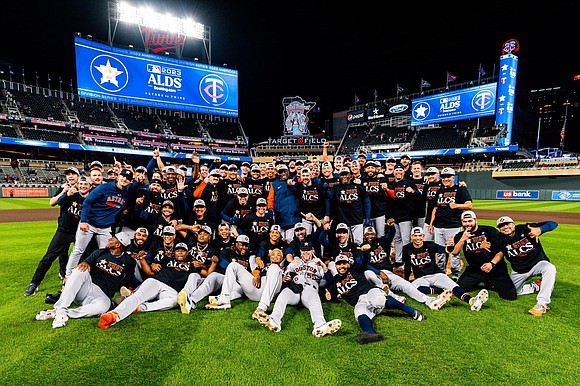 The Houston Astros will face off against the Texas Rangers in MLB's American League Championship Series, setting up an in-state race for the World Series that will mean big bucks for Houston.
This is the Astros' seventh consecutive appearance in the ALCS—a league record. Last year the Astros bested the New York Yankees in the ALCS to set up a World Series showdown against the Philadelphia Phillies that the Astros won in Game 6. Houston First estimated the Astros' ALCS and World Series home games last season each brought more than $12 million to the local economy. This time around with North Texas in the mix and slightly higher hotel prices, Houston can expect $12.5 million to $14 million per home game for the ALCS. Impact of a possible appearance in the World Series would depend heavily on the opposing team from the National League.
"It's hard to underestimate the Astros' value to Houston—as a galvanizing point of pride for Houstonians that continues to generate tremendous exposure for our city, but also as an economic force for our hospitality community which has needed this boost in recent years," said Michael Heckman, President and CEO of Houston First. "This ALCS appearance represents an opportunity for our hotels, our restaurants, our transportation operators and the many others who benefit when more visitors come to our city. Our message to our friends in Dallas is to come on down and enjoy some Houston hospitality. We're eager to welcome you, just know who we're rooting for!"
For the latest news and info regarding HFC, visit www.houstonfirst.com.