Rite Aid is closing nearly 100 stores as part of its bankruptcy. See the list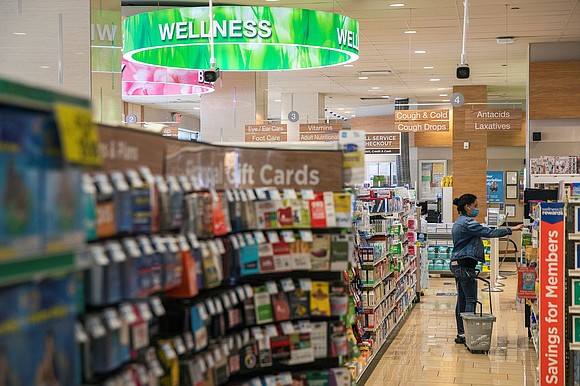 Originally Published: 18 OCT 23 13:46 ET
Updated: 18 OCT 23 14:11 ET
By Parija Kavilanz, CNN
New York (CNN) — Rite Aid, which had filed for Chapter 11 bankruptcy protection, is now preparing to shed almost 100 stores nationwide as part of its restructuring efforts.
The first tranche of stores to be sold — both leased and owned — is located in twelve states, according to A&G Real Estate Partners, which is advising the drug store chain on its real estate portfolio. The states include California (17 stores), Maryland (4), Michigan (16), New Jersey (8), New York (17), Ohio (4), Oregon (2), Pennsylvania (17), New Hamphire (2) and Washington (10), Alabama (1), Idaho (1).
The writing has been on the wall for some time for Rite Aid, the third-biggest standalone pharmacy chain in the US, as the entire drug store retail sector struggles to compete with Amazon and big-box chains like Walmart, Target and Costco moving deeper into the space and offering more customer-friendly alternatives to the nationwide pharmacy chains.
Compounding its problems were legal troubles stemming from accusations of filing unlawful opioid prescriptions for customers.
Rite Aid is in much worse financial shape than its competitors. Over the past six years, Rite Aid has tallied nearly $3 billion in losses.
While it has secured $3.5 billion in financing and debt reduction agreements from lenders to keep the company afloat through its bankruptcy, Rite Aid said it would accelerate store closures and sell off some of its businesses, including prescription benefit provider Elixir Solutions. Bankruptcy could also help resolve the company's legal disputes at a vastly reduced cost.
As it reevaluates its portfolio of stores, these are the Rite Aid locations that are currently up for sale:
SEC Alabama Ave. & Pike St. in Monroeville, Alabama
920 East Valley Blvd in Alhambra, California
571 Bellevue Road in Atwater, California
3029 Harbor Blvd. in Costa Mesa, California
139 North Grand Ave. in Covina, California
20572 Homestead Road in Cupertino, California
24829 Del Pradoin Dana Point, California
7859 Firestone Blvd. in Downey, California
8509 Irvine Center Drive in Irvine, California
15800 Imperial Hwy. in La Mirada, California
30222 Crown Valley Pkwy. in Laguna Niguel, California
4046 South Centinela Ave. in Los Angeles, California
499 Alvarado St. in Monterey, California
1670 Main St. in Ramona, California
1309 Fulton Ave. in Sacramento, California
901 Soquel Ave. in Santa Cruz, California
19701 Yorba Linda Blvd. in Yorba Linda, California
25906 Newport Road in Menifee, California
1600 North Main St. in Meridian, Idaho
5808 Ritchie Hwy. in Baltimore, Maryland
5 Bel Air South Pkwy. in Bel Air, Maryland
728 East Pulaski Hwy. in Elkton, Maryland
7501 Ritchie Hwy. In Glen Burnie, Maryland
35250 South Gratiot Ave. in Clinton Township, Michigan
36485 Garfield Road. in Clinton Township, Michigan
1900 East 8 Mile Road. in Detroit, Michigan
25922 Middlebelt Road. in Farmington Hills, Michigan
924 West Main St. in Fremont, Michigan
715 South Clinton St. in Grand Ledge, Michigan
3100 East Michigan Ave. in Jackson, Michigan
15250 24 Mile Road in Macomb, Michigan
1243 U.S. 31 South in Manistee, Michigan
15181 Telegraph Road in Redford, Michigan
320 N Main St. in Redford, Michigan
51037 Van Dyke Ave. in Shelby Township, Michigan
109 North Whittemore St. in St. Johns, Michigan
102 North Centerville Road in Sturgis, Michigan
9155 Telegraph Road in Taylor, Michigan
47300 Pontiac Trail in Wixom, Michigan
205-209 Main St. in Berlin, New Hampshire
Grove St. and Route 101 in Peterborough, New Hampshire
37 Juliustown Road in Browns Mills, New Jersey
1426 Mount Ephraim Ave. in Camden, New Jersey
1636 Route 38, Suite 49 in Lumberton, New Jersey
210 Bridgeton Pike in Mantua, New Jersey
108 Swedesboro Road in Mullica Hill, New Jersey
Route 33 and Robbinsville- Edinburg Road in Robbinsville, New Jersey
773 Hamilton St. in Somerset, New Jersey
1434 South Black Horse Pike in Williamstown, New Jersey
836 Sunrise Hwy. in Bay Shore, New York
452 Main St. in Buffalo, New York
15 Arnold St. in Buffalo, New York
901 Merrick Road in Copiague, New York
577 Larkfield Road in East Northport, New York
2 Whitney Ave. in Floral Park, New York
115-10 Merrick Blvd. in Jamaica, New York
2453 Elmwood Ave. in Kenmore, New York
3131 Hempstead Turnpike in Levittown, New York
700-43 Patchogue-Yaphank in Medford, New York
4188 Broadway in New York, New York
195 8th Ave. in New York, New York
1033 St. Nicholas Ave. in New York, New York
593 Old Town Road in Port Jefferson, New York
101 Main St. in Sayville, New York
65 Route 111 in Smithtown, New York
397 Sunrise Hwy. in West Patchogue, New York
120 South Main St. in New Carlisle, Ohio
Euclid & Strathmore in East Cleveland, Ohio
1204 Gettysburg Ave. in Dayton, Ohio
2323 Broadview Road in Cleveland, Ohio
981 Medford Center in Medford, Oregon
4346 N.E. Cully Blvd. in Portland, Oregon
2722 West 9th St. in Chester, Pennsylvania
5990 University Blvd. in Coraopolis, Pennsylvania
1709 Liberty Ave. in Erie, Pennsylvania
6090 Route 30 in Greensburg, Pennsylvania
301 Eisenhower Drive in Hanover, Pennsylvania
1730 Wilmington Road in New Castle, Pennsylvania
700 Stevenson Blvd. in New Kensington, Pennsylvania
350 Main St. in Pennsburg, Pennsylvania
5612 North 5th St. in Philadelphia, Pennsylvania
2401 East Venango St. in Philadelphia, Pennsylvania
3000-02 Reed St. in Philadelphia, Pennsylvania
7941 Oxford Ave. in Philadelphia, Pennsylvania
136 North 63rd St. in Philadelphia, Pennsylvania
10 South Center St. in Pottsville, Pennsylvania
351 Brighton Ave. in Rochester, Pennsylvania
208 East Central Ave. in Titusville, Pennsylvania
SR 940 and Main St. in White Haven, Pennsylvania
3620 Factoria Blvd SE in Bellevue, Washington
11919 NE 8th St in Bellevue, Washington
222 Telegraph Road in Bellingham, Washington
1195 Boblett St. in Blaine, Washington
17125 SE 272nd St. in Covington, Washington
10103 Evergreen Way in Everett, Washington
2518 196th St SW in Lynnwood, Washington
3202 132nd St., S.E. in Mill Creek, Washington
601 South Grady Way in Renton, Washington
2707 Rainier Ave. in South Seattle, Washington
– CNN's David Goldman contributed to this story