This year's most popular (and relevant) Halloween costumes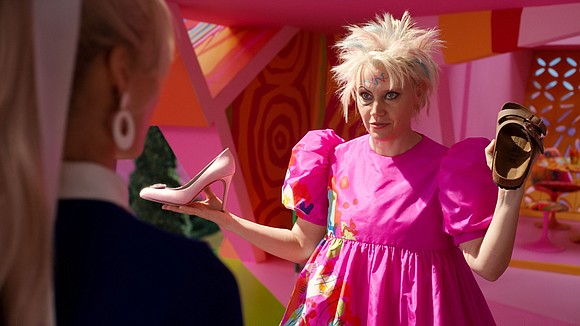 Originally Published: 22 OCT 23 09:00 ET
By Leah Asmelash, CNN
(CNN) — It's that time of year again, when all things spooky come out to play.
Halloween, our annual celebration of the scary, has long been a showcase for ghost costumes and vampire teeth. This year, though, the most popular costumes might look a little different.
Barbie, Spider-Man and Wednesday Addams (from "The Addams Family") are among the most searched costumes ideas in the US this year, according to Google Trends' Frightgeist, which analyzes the most-searched costume ideas across the country.
If you still haven't found a costume idea, fear not. CNN has you covered with five topical, yet still popular, Halloween costume ideas guaranteed to stun.
Barbie
Of course, after "Barbie" made history with a $1 billion box office run, the doll is almost guaranteed to appear at your local Halloween party or trunk-or-treat. The Mattel favorite is the most-searched Halloween costume of the year, begging the question: How can you do Barbie, without unintentionally twinning with everyone else at the event?
We have an answer. Instead of focusing on generic Barbie — think pink dress — try mixing it up. Kate McKinnon's Weird Barbie, in her messy hair and colorful outfit, is topical yet not overplayed. There are also a myriad of Kens to choose from, including Ryan Gosling in a fringed leather vest, or Ncuti Gatwa in colorful workout gear. If you're dedicated to Stereotypical Barbie, try pulling a look from a specific scene, like Margot Robbie's neon pink roller skating outfit or her vintage black and white swimsuit.
For those really looking to reference a deep cut, dressing up as something around the "Barbie" movie would also be a fun subversion of expectations, like going as director Greta Gerwig at Beyoncé's "Renaissance" tour. ("Barbie," which was produced by Warner Bros. Pictures, shares parent company Warner Bros. Discovery with CNN.)
Oppenheimer
After the "Barbenheimer" summer takeover, we'd be remiss not to mention "Oppenheimer" (though this is one option not trending on Google's Frightgeist).
While dressing up as the man who created the atomic bomb can be terrifying on its own — and rather simple, with just a suit jacket, tie and top hat — we would also like to offer "Barbenheimer" itself, a mashup of Barbie and Oppenheimer.
However you portray the mashup is up to you. A pink suit with a pink top hat, mayhaps? Or a classic Barbie costume paired with a brooding look and a pipe? The options are endless.
Spider-Man
Like the "Barbie" movie, the success of "Spider-Man: Across the Spider-Verse" presents a verifiable buffet of options.
The classic superhero is the third most searched Halloween costume this year (falling from its No. 2 ranking last year), which means there are sure to be some dupes at your party. Drawing on the movie, which revisits the Spidey multiverse, might help.
Though Miles Morales and Gwen Stacy are classic characters to mimic, dressing up as Spider-Punk from the film is sure to be a hit — and you'd look incredibly cool. Dad Peter Parker is also a great, low-effort option: his most memorable scene features him in a pink bathrobe with a baby strapped to his chest, easily recreated with a baby doll. Plus, you'll be comfy all night.
Wednesday Addams
Netflix released its series "Wednesday," a spin-off of "The Addams Family," last November, after Halloween had already passed, thus robbing everyone's favorite goth of her shining moment as a top Halloween costume for 2022.
This year, Wednesday Addams is getting her due. She's the sixth most searched Halloween costume in 2023, and while everyone else may have forgotten about her iconic twin braids and angry glare, you can easily pay homage.
Bear
Bear — any bear — rounds out the top 20 most-searched Halloween costumes. The joy of this costume is in its flexibility.
You could go as defensive mama bear 128 Grazer, the winner of this year's Fat Bear Week contest. Or, you could try your hand as a Malayan sun bear, a small bear species that are so human-like, some thought they were simply people dressed in a bear costume. (The theory gained so much traction that a Chinese zoo had to issue a statement asserting that their bears were actually bears. No early Halloween pranks here!)
Or, you could go the pop culture route, and dress up as a character from "The Bear," an FX show about a Chicago restaurant, which saw its second season air over the summer.
With an apron and bear ears, you could even be a bear in "The Bear." It's Halloween; there are no rules.