Another massive autoworkers strike expansion: 5,000 UAW workers walk off at GM's biggest plant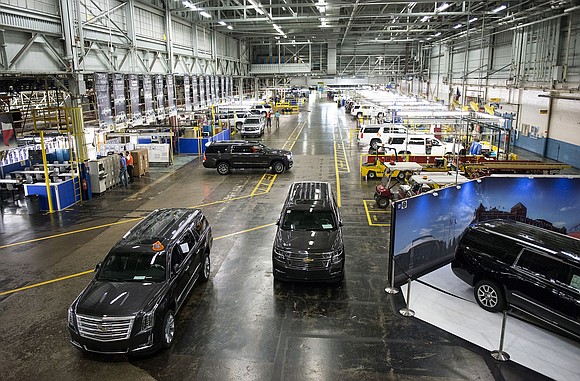 Originally Published: 24 OCT 23 10:36 ET
Updated: 24 OCT 23 10:39 ET
By Vanessa Yurkevich, CNN
(CNN) — The United Auto Workers union announced a surprise targeted strike against General Motors' Arlington Assembly plant in Texas on Tuesday morning. 5,000 members walked off the job, joining the now 45,000 UAW members on the picket lines. This expanded strike impacts GM's Chevy Tahoe, Chevy Suburban, GMC Yukon and Cadillac Escalade.
The targeted strike at GM's largest plant comes just hours after the company reported third quarter earnings, which grew last quarter despite the strike. General Motors said they lost $200 million during the first two weeks of the strike.
"Another record quarter, another record year. As we've said for months: record profits equal record contracts. It's time GM workers, and the whole working class, get their fair share," said UAW President Shawn Fain.
General Motors released a statement Tuesday saying "We are disappointed by the escalation of this unnecessary and irresponsible strike. It is harming our team members who are sacrificing their livelihoods and having negative ripple effects on our dealers, suppliers, and the communities that rely on us. Last week, we provided a comprehensive offer to the UAW that increased the already substantial and historic offers we have made by approximately 25% in total value. It is time for us to finish this process, get our team members back to work and get on with the business of making GM the company that will win and provide great jobs in the U.S. for our people for decades to come."
On Monday, the UAW announced a targeted strike against Stellantis' largest plant, in Sterling Heights, Michigan, impacting 6,800 workers.